Michael Myers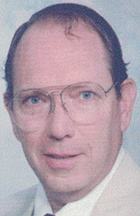 Michael Jewell Myers, 75, of Leeton, Missouri, died Monday, July 17, at St. Luke's Hospital in Kansas City, Missouri.
Funeral services were Friday, July 21, at Sweeney-Phillips & Holdren Funeral Home with Chris Emerson officiating. Inurnment followed at Mineral Creek Cemetery in Leeton.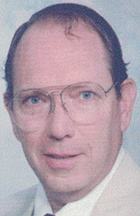 He was born June 23, 1942, in Independence, Missouri, the son of Jewell E. and Iva Ireen Johnson Myers.
On June 15, 1960, he and Mary Gunsaulis were united in marriage in Warrensburg, Missouri.
Michael was a volunteer firefighter and held the office of chief for a time, as well as serving on the Johnson County Hospital board and museum board. He was also a special deputy sheriff for Johnson County. He also owned a garage in Leeton and ran a wrecker service that benefited the community of Leeton as he often would give his services to those he called his neighbors and friends, and everyone knew who to call if they needed help.
Michael had his real estate and broker's licenses and was a broker for United Country Real Estate. He disliked the word "retirement" and spent his years involved with many aspects of his community and other ventures, including the annual State Fair Hog Roast.  
Michael is survived by his wife, Mary, of Leeton; four daughters, Brenda Underwood of Knob Noster, Missouri; Emma Dianne Kearney and husband, Jeff, of Knob Noster; Connie Pickett and special friend, Lewis Smith, of Sedalia, Missouri; and Pamela Graham and husband, Kenny, of Houstonia, Missouri; a son, Michael Myers and wife, Shannon, of Leeton; 18 grandchildren, David, Kerry, Deana, Audra, Wesley, Ashleah, Stacy, Karen, Carley, Kaylee, Annie, Danny, Dillon, Ryan, Sidney, Daphne, Anthony, and Kian; and 21 great-grandchildren.
He was preceded in death by his parents, two brothers, Robert Myers and Samuel Myers, and a granddaughter, Christina Harding.
In lieu of flowers, memorial contributions are suggested to Harmony Baptist Church or Children's Mercy and can be left in care of the funeral home.