Patricia Martin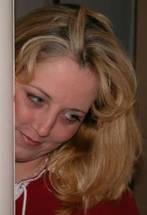 Patricia Hamilton Martin, 49, of Kingsville, Missouri, died Sunday, June 11, at her home.
Funeral arrangements will be held at a later date. Please contact the family for more information.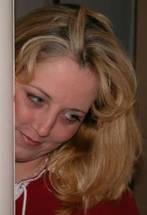 She was born Jan. 23, 1968, in Tulsa, Oklahoma, the daughter of John Hamilton and Linda Pruitt Rains.
In October 2003, she and Dusty Martin were united in marriage in Kansas City, Missouri.
Like her father, John Hamilton, she was a kind but a very opinionated person who would tell you like it was. A hard truth, but she knew what was best. She went through so much in her short life that she tried to pass to us her wisdom so we wouldn't make the same mistakes. Her honesty and loyalty will be greatly missed.
She is survived by her husband, Dusty Martin, of Kingsville; her parents, John and Linda Pruitt; two daughters, Tabitha Johnson and fiancé, Alex McEvoy, of Grandview, Missouri and Valeria Greer and husband, Joshua, of Lee's Summit, Missouri; a son, Greg Hamilton and wife, Cindy, of Sand Springs, Oklahoma; two stepsons, Phoenix Martin and Carson Martin, of Kingsville; a step daughter, Kaycee Martin of Lee's Summit; two sisters, Sandy Phillips and Janet Post, both of Oklahoma; father-in-law, Storm Martin; mother-in-law, Sandy Martin; and seven grandchildren.
She was preceded in death by one son in infancy, Anthony Hamilton.
Memorial contributions are suggested to the ASPCA and can be left in care of Sweeney-Phillips & Holdren Funeral Home.