Ruby Irene Kanoy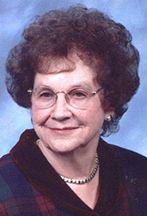 Ruby Irene Kanoy, 97, of Belleville, Illinois, formerly of Warrensburg, Missouri, died Thursday, June 8, at Memorial East Hospital in Shiloh, Illinois.
Funeral services are set for 10:30 a.m. Friday, June 16, at First Christian Church in Warrensburg with Pastor Jerry Basye officiating.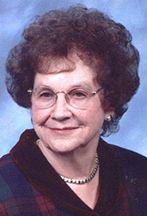 Interment will follow at Sunset Cemetery. Pallbearers will be Rob Kanoy, Charles Kanoy, Bill Kanoy, Craig Hayes, Amos Harting and Mike Whisenhunt.
The family will receive friends from 6 to 8 p.m. Thursday at Williams Funeral Chapel in Warrensburg.
Ruby was born Oct. 18, 1919, in Knob Noster, Missouri, the daughter of John and Clara Estes Cunningham. She was united in marriage to C. A. Kanoy on Sept. 25, 1937, in Sedalia. The couple resided in Warrensburg until moving to a farm near Warrensburg in 1969. Ruby owned and operated Peter Pan Farmland Preschool for several years. At the age of 95, she moved to Belleville to live with her daughter.
Survivors include her daughter, Rosa Lee Calhoun of Belleville; son, Allen "Mack" Kanoy and wife, Gladys, of Kansas City, Kansas; nine grandchildren, 22 great-grandchildren and 13 great-great-grandchildren. She was preceded in death by her husband, C. A.; son Charles W. Kanoy; and great-grandson Michael Whisenhunt.
Memorial contributions are suggested to First Christian Church.
Online condolences may be left at www.williamsfuneralchapel.net.