Donna Lee 'Nonnie' Paine
Donna Lee "Nonnie" Paine, 80, of Knob Noster, Missouri, died Thursday, June 8, at her home.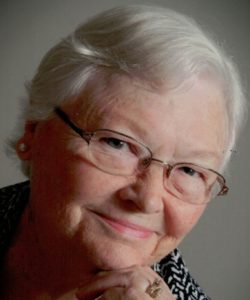 Funeral services will be held at 11 a.m. Monday, June 12, at the First United Methodist Church of Knob Noster with Pastor Bryan Wendling officiating.
Donna was born Nov. 24, 1936, in Gilman City, Missouri, the daughter of Marvin and Maxine Smith Dowell.
She and John Paine were united in marriage in June 1999 in Knob Noster. He preceded her in death on June 2, 2008.
Donna's grandkids called her "Nonnie." She was active in her church and the Veterans of Foreign Wars Auxiliary.
She was very good at sewing and loved to bake. Her passion was her grandchildren.
Donna is survived by a daughter, Ladonna Burgen, of Warrensburg; a son, Larry Meyer and wife, Karen, of Wichita, Kansas; two grandsons, Michael Meyer and Mark Meyer; and three granddaughters, Kristen Meyer, Kelsey Burgen and Kailey Burgen.
She was preceded in death by her parents.
Interment will be at a later date at Fayetteville National Cemetery in Fayetteville, Arkansas.