Illinois educator to lead College of Education as dean
(WARRENSBURG, Mo.)  – The College of Education at the University of Central Missouri has a new dean.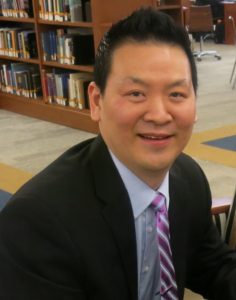 Robert E. Lee, an Illinois educator whose background includes developing partnerships with members of university-based teacher education programs, public schools and community organizations, will now play a role in preparing Missouri teachers and administrators as dean of the University of Central Missouri College of Education, according to a news release.
Deborah Curtis, provost-chief learning officer at UCM, recently announced Lee's appointment following a national search process. The new dean begins his duties July 17, filling a position that was held previously by Mike Wright, who is retiring. The dean is the head of UCM's Professional Education Unit, which includes 19 undergraduate degree programs leading to Missouri certification in 34 areas and 20 graduate programs.
"We're grateful for Dr. Wright's many years of outstanding service and dedication not only to UCM but to Missouri education as a whole. While we wish him well on his retirement, we are pleased that Dr. Lee is joining us in the College of Education," said Curtis said. "His knowledge, experience and leadership skills, along with his ability to create new partnerships, will help the college and the university to continue its forward momentum."  
Currently residing in Chicago, in 2016 Robert Lee became founder and executive director for the National Center for Urban Education (NCUE) at Illinois State University. Grounded in social justice, NCUE takes a community-based approach to cultivate and sustain transformative, resilient, and effective public schools that address important needs in urban education
In addition to his NCUE post, he has served since 2015 as executive director of Statewide Urban Programs & Partnerships for Illinois State; was executive director from 2012-2015 of Chicago Programs & Partnerships; and has served since 2004 as founder and director of the Chicago Teacher Education Pipeline for the dean's office in the College of Education, at Illinois State.
Additionally, Lee was founder and director, 2000-2004, for Global Educators Outreach, DePaul University in Chicago, and program coordinator, 1999-2000, for the Effective Teacher Network Program for DePaul's Center for Urban Education.
Lee also has vast K-20 teaching experiences in states that include New Hampshire, Massachusetts, and Illinois.
Commenting on his new position, Lee said, "As the next dean of the College of Education, I look forward to working with faculty, staff, school – and community-based partners to develop innovative teacher and administrator education programs that ensure our graduates are well-positioned to teach all children and work toward a more inclusive and equitable society."
Lee's college education includes a bachelor's degree in psychology from Pepperdine University, master's degree in psychology from Harvard University, and doctorate of Education from DePaul University, where he is a 2011 Distinguished Alumnus Award recipient and 2006 recipient of the Distinguished Doctoral Dissertation Award.