Oleta Cone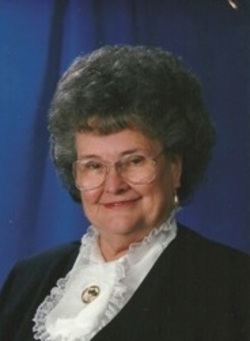 Oleta Pearl Cone, 92, of Prescott, Arizona, formerly of Holden and Knob Noster, Missouri, died Sunday, April 16, at Prescott Nursing & Rehabilitation Center.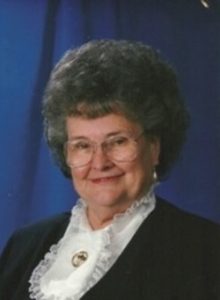 Graveside Service will be held for the family at Pisgah Cemetery, north of Chilhowee, with Dr. Greg Fine officiating.
Memorial service will be 2 p.m. Friday, June 2 at Williams Funeral Chapel in Holden.
Oleta was born Feb. 28, 1925, in Knob Noster, the daughter of James and Iva Skidmore. She graduated from Knob Noster High School. She was united in marriage to Robert Milton Cone in March of 1943. In 1947, the couple moved to Holden. Oleta was very active with 4-H for over 50 years. Recently, she was inducted into the 4-H Hall of Fame. She was always active in the community and received the Holden Outstanding Woman of the Year. She was a charter member of the Sunny Hour Club, a member of the Johnson County Historical Society for many years, was active in the Johnson County Democratic Women's group as well as writing a column on Magnolia happenings for the Holden Image. In 2000 she was selected by the city of Holden as Woman of the Year. She was active in the Magnolia Baptist Church as well as the West Central Baptist Association.
Survivors include her son, Milton Cone and wife, Charlene, of Prescott; two grandchildren, Derrick Cone and wife, Veronica, of Phoenix, Arizona, and Catherine Cone and husband Bruce Horowitz, of Farmington, Utah, and three great-grandchildren; two brothers, Richard Skidmore and wife, Marlene, of Indianapolis, Indiana and Carl Skidmore, and wife, Ruby, of Lake Havasu, Arizona. She was preceded in death by her husband, Robert; sister, Euleta and brother, James.

Memorial contributions are suggested to the Johnson County Historical Society or Salvation Army.