Steven Dean Pierce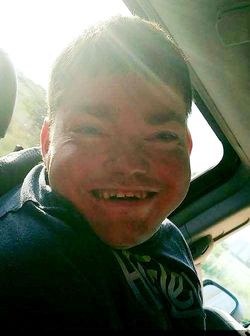 Steven Dean Pierce, 38, of Warrensburg, Missouri, died Friday, Feb. 24, at St. Luke's Hospital in Kansas City.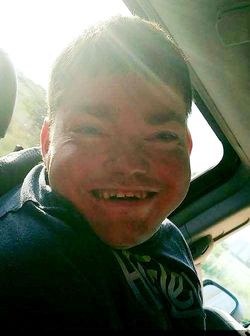 The family will receive friends from 6-8 p.m. Monday, Feb. 27 at First Baptist Church in Warrensburg.
Graveside Service will be 2 p.m. Tuesday, Feb. 28 at the Lathrop Cemetery in Lathrop, Missouri, with The Rev. Kenny Killingsworth of Harold Baptist Church in Walnut Grove officiating.
Steven was born Feb. 28, 1978 in Cameron, Missouri, the son of Roy Earl Pierce and Lora Lynn (Swindler) Pierce. He graduated from Rolling Meadows State School in Higginsville. He had been a resident of Warrensburg for over twelve years. Steven loved M & Ms, dogs, going for car rides and eighteen wheelers because his dad use to take him for rides — he also had some uncles who were truck drivers.
Survivors include his mother, Lora Pierce and sister, Heidi Spear, both of Williard, Missouri; several aunts, uncles, cousins and staff members of Expanding Horizons. He was preceded in death by his father, Roy; maternal grandparents, Leslie and Thelma Swindler; paternal grandparents, Everett and Treva Pierce; aunt, Penny Woodmansee and two uncles, Jim Swindler and Doug Woodmansee.

Arrangements entrusted to Williams Funeral Chapel in Warrensburg.