(WARRENSBURG, Mo., digitalBURG) – Students, teachers, airmen and others packed the Warrensburg High School gymnasium Friday to honor a special guest during a Veterans Day ceremony.
James Shipley, of Tipton, Mo., a World War II veteran and original member of the Tuskegee Airmen, was honored during a flag-presentation ceremony.
Shipley was a crew chief with the 332nd Fighter Group and served in Europe. He was 19 when he enlisted in the Army Air Corps in 1942.
The Tuskegee Airmen were the first black military airmen in the United States. They trained in Tuskegee, Ala., where some 1,000 black pilots graduated from 1941 to 1946.
Members of the Whiteman Air Force Base Color Guard presented Shipley with a folded American flag.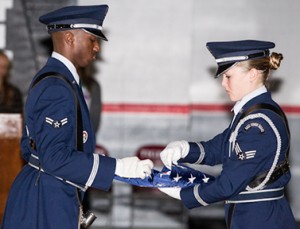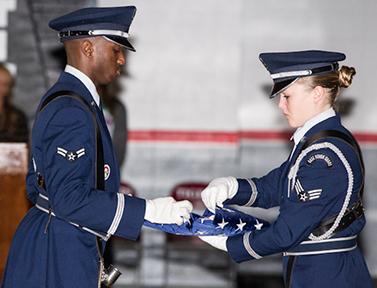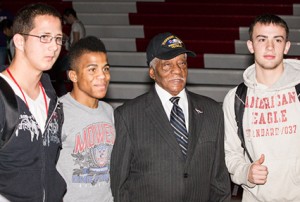 Story continues below advertisement