Lou Conrad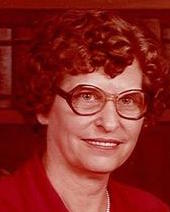 Lou Ella Conrad, 92, of Lee's Summit, Missouri, formerly of Holden and Kingsville, died Tuesday, Jan. 24, at Rosewood Health & Rehabilitation Center in Independence.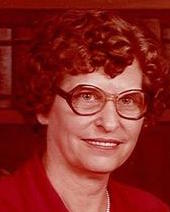 Funeral Service will be 2 p.m. Monday, Jan. 30 at Williams Funeral Chapel in Holden with Pastor Justin Locke of First Baptist Church officiating. Interment will follow in the Holden Cemetery.
The family will receive friends from 1:00 to 2:00 p.m. Monday at the funeral home.
Lou Ella was born Aug. 11, 1924 in Kingsville, Missouri, the daughter of Carl E. and Frankie (Koch) Williams. She was united in marriage to Walter Lyle Conrad on July 30, 1940 in Holden. The couple made their home in Holden until moving to Lee's Summit in 1975. Her husband, Walter passed away in 1996. Lou Ella continued to reside in her Lee's Summit home until moving into Rosewood Health & Rehabilitation Center in 2015. She sewed Barbie clothes and sold them out of her home for many years. She also enjoyed cooking and baking.
Survivors include her son, Steven Lyle Conrad and wife, Linda, of Independence, Missouri; daughter, Carol Jeanette Ringo of St. Joseph, Missouri; three grandchildren: Timothy Conrad of Kansas City, Missouri; Vickie Murphy and husband, Gary and Tammy Ringo, all of St. Joseph, Missouri; and two great grandchildren, Allison Murphy and Mason Murphy. In addition to her husband, Walter, Lou Ella was preceded in death by her sister, Velma Woods.
Memorial Contributions are suggested to Missouri Baptist Children's Home in Bridgeton, Missouri.