Lola Elizabeth Bedsaul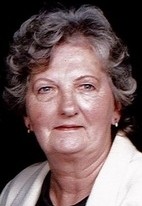 Lola Elizabeth Bedsaul, 101, of Holden, Missouri, formerly of Warrensburg, Missouri, died Friday, Dec. 30, at Holden Manor Care Center.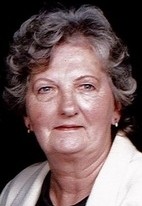 Funeral services are scheduled for 2 p.m. Friday, Jan. 6, at Williams Funeral Chapel in Holden with the Rev. Charles Brant officiating. Interment will follow at Elm Spring Cemetery north of Kingsville. Pallbearers will be Cody Brasel, Kenneth Lee Ballard, Larry Martin Jr., Donnie Martin, Robert Smead and Donald James Martin.
The family will receive friends Friday at the funeral home one hour prior to service.
Lola was born Feb. 2, 1915, in Kingsville, Missouri, the daughter of Daniel and Nora (Plattner) Shippy. She was raised in Holden and graduated eighth grade from Elm School. Lola worked as a supervisor at Dunhill Shirt Factory in Holden. She also helped Dr. Rawlins deliver babies around the Holden area and worked at a jewelry store. She moved to Gladstone, Missouri, around 1956 and worked for Kline's Department Store until retiring around 1971 to their lake house in Warsaw, Missouri. For a few years during the 1970s, Lola and Lee started managing Bedsaul's Grocery & Liquor in Warsaw for their son, Dale. Lola was an avid dart, shuffleboard and card player. She also loved fishing, boating and picnicking at the low water bridge near Warsaw. She traveled to nearly all 50 states during her lifetime. Lola loved going to the VFW in Lincoln and playing cards while living in the area. Later, she moved to Harrisonville for a few years, and then to Warrensburg prior to moving to Holden Manor in the fall of 2010.
Survivors include her son, Marvin E. Bedsaul and wife, Nancy, of Warrensburg; daughter-in-law, Lavenia Bedsaul, of Kimberling City, Missouri; sister, Wilma Busse and husband, George, of Warsaw; three grandchildren, Marvin D. Bedsaul and wife, Susan, of St. James City, Florida; Tami Schooley and husband, Brian, of Warrensburg; and Kelli Carlson, of Florida; two great-grandchildren, Alex Winkles and Lindsay Carlson; and numerous nieces and nephews. She was preceded in death by her husband, Earl; two sons, Dennis and Dale; and several brothers and sisters.

Memorial contributions are suggested to Honor Flight Inc. or Great Plains SPCA in care of the funeral home.
Online condolences may be left at www.williamsfuneralchapel.net.