Chester Robert Badger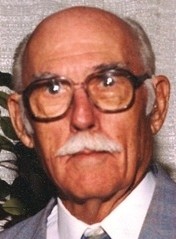 Chester Robert Badger, 98, of Warrensburg, Missouri, died Sunday, Dec. 25, at the Missouri Veterans Home in Warrensburg.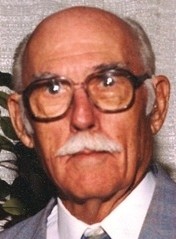 Funeral services are scheduled for 10 a.m. Saturday, Dec. 31, at Northside Christian Church in Warrensburg with the Rev. Danny Hendrickson officiating.
Interment will follow in Warrensburg Memorial Gardens Cemetery with full military honors provided by Veterans of Foreign Wars, Post 2513; American Legion, Post 131; and United States Army Honor Guard.
The family will receive friends from 6-8 p.m. Friday, Dec. 30, at the church.
Chester was born Nov. 10, 1918, in New Florence, Missouri, to William Robert Badger and Amy (Landrum) Badger. Shortly after he enlisted with the Army on May 9, 1941, he met the love of his life, Helen Marie Wassenberg. They united in marriage the following year on May 29, 1942.
World War II ensued in the meantime and separated them for most of the 4 1/2 years Chester served in the infantry. He fought in three campaigns – Southern Philippines, New Guinea and Luzon – where he won the Combat Infantry Badge and three Bronze Star Medals for ground action against the enemy.
It was on a small island in the Pacific at the age of 24 when he surrendered his life to Jesus Christ and remained faithful the remainder of his life.
After the war, Chester worked as a professional photographer for two years before beginning a career in the shoe manufacturing industry. Eventually he moved his growing family to Pontiac, Illinois. The family's final move was to Warrensburg in 1965. Later, Chester enrolled at CMSU and eventually earned his master's degree in education. He retired as director of vocational education with the Cass County R-IX School District in Harrisonville, Missouri, on June 30, 1985. Chester and Helen were both active for many years in the Gideon's International Ministry as well as their church. After retirement, they offered themselves to the mission field, traveling with other volunteers to Haiti, Oklahoma, southern Missouri, southern Texas, and Mexico.
Chester is survived by his children, James Douglas ( Paula) Badger, of Chesterfield, Missouri; Karen Sue Reed, of Wilmington, Ohio; Brenda Kay (Mark) Brooks, of Warrensburg; Charles Scott (Terry) Badger, of Warrensburg; Chester Robert (Elizabeth) Badger Jr., of Dubuque, Iowa; William Bruce (Linda) Badger, of Mt. Juliet, Tennessee; and Brian Edward (Teresa) Badger, of Pleasant Hill, Missouri; 20 grandchildren; 52 great-grandchildren; and one great-great-grandchild.
Chester was preceded in death by his wife, Helen; his parents; sister, Mildred Virginia Bethel; infant grandsons, Robert Lewis and William Taylor Badger; and son-in-law, Gary Ivan Reed.

Memorial contributions are suggested to Gideon's International Ministries.
Arrangements entrusted to Williams Funeral Chapel in Warrensburg.
Online condolences may be left at www.williamsfuneralchapel.net.