Richard Allen Sturgis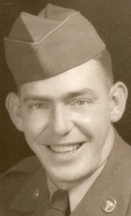 Richard (Dick) Allen Sturgis, 87, of Blue Springs, Missouri, (formerly of Holden, Missouri) died peacefully at his home Dec. 10.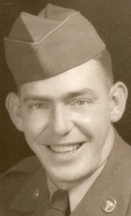 Visitation services are scheduled for 10-11 a.m. Thursday, Dec. 15, with the funeral immediately following at Ben Cast & Son – Wood funeral home in Holden. Burial service with military honors will be held after the funeral at Holden Cemetery.
He was born June 20, 1929, in Holden, the son of Roy E. and Birdie (Cole) Sturgis. He graduated from Holden High School in 1947 and then worked at the Sturgis Café in Holden. Richard married C. Janette Raker, of Holden, on July 22, 1950, and they had two children. In July of 1951, Richard joined the United States Army and served as a medical technician until he was honorably discharged in June 1953. While in the U.S. Army he was awarded with the Korean Service Medal for his time in the Korean War. Richard also received the United Nations Service Medal. After his time in the service, he went to work for Hallmark Cards in Kansas City, Missouri, where he was a dedicated employee for over 25 years before retiring. In retirement, he enjoyed volunteering at the Holden Senior Center and traveling throughout the United States.
Richard was preceded in death by his wife, Janette, who died in 1985 and his sister Norma Jean (Sturgis) Jones who died in 2000. He is survived by his son, Roy Dale Sturgis Sr.; and daughter, Carolyn Sturgis; along with grandchildren Tammy Henke (Bryce), Rachel Baker, Amy Westacott (Mike) and Roy Dale Sturgis Jr. (Laura); nine great-grandchildren and one great-great-grandchild.
The family has designated the Holden Senior Center for memorial contributions.
Arrangements entrusted to Ben Cast & Son-Wood Funeral Home.