Linda Organowski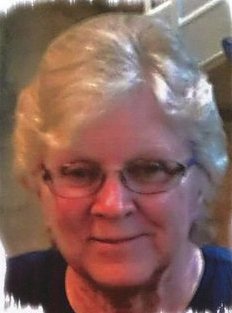 Linda M. Organowski, 72 of Warrensburg, Missouri died Saturday, Dec. 3, at St. Luke's Hospital in Kansas City surrounded by her loving family.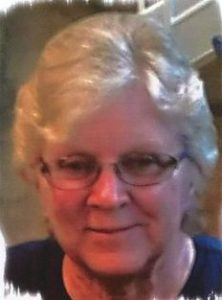 Memorial Service will be 2 p.m. Thursday, Dec. 8, at Williams Funeral Chapel in Warrensburg with The Rev. Sid Tiller of Northside Christian Church in Warrensburg officiating.
The family will receive friends from 1-2 p.m. Thursday at the funeral home prior to the service.
There will be a private interment at the Missouri Veterans Cemetery at Higginsville at a later date.
Linda was born Feb. 28, 1944 in Florence, Massachusetts, the daughter of Allerton H. and Marion C. (Crowther) Smith. She graduated from high school in Northampton, Massachusetts and in 1962, she graduated from Nursing College in Westfield, Massachusetts. She was united in marriage to Richard W. Organowksi on Jan. 25, 1964 at Westover Air Force Base, Massachusetts. Due to Richard's Air Force career, the couple resided several places through the years: Azores, 1966; Travis AFB in California, 1968; Udorn Thani, Thailand, 1968 to 1969; Barksdale AFB, Louisiana, 1970 to 1974; Murphy Dome, Alabama, 1974 to 1975; Rhein Main, Germany, 1975 to 1978; The couple resided at Whiteman AFB from 1978 to 1981. Linda was a pediatric nurse at Whiteman Hospital from 1984 to 2004. For the past five years, she has worked for Mobile Wellness with Sharon Shade, training CNAs. Linda enjoyed Craftwork, especially crocheting, knitting and cross stitching.
Survivors include her husband of 52 years, Richard; two daughters, Deborah Gerdel and husband, David, of Prairie Grove, Arkansas, and Catherine Downing and husband, Tracy of Warrensburg; sister: Susan Moriarty and husband, John, of Tampa, Florida; three grandchildren, Alissa Ralston and husband, Joseph, of Seattle, Washington; Amanda Gerdel, of Prairie Grove, and Teryn Langner and husband, Tyler, of Warrensburg, Missouri, and three great grandchildren, Rebekah Langner, Lexi Langner and Tyler Langner, Jr. She was preceded in death by her parents.