Lawrence Wheeler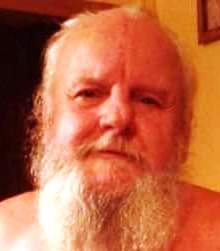 Lawrence Paul "Larry" Wheeler, 65, of Warrensburg, died Wednesday, Nov. 9, at Research Hospital in Kansas City.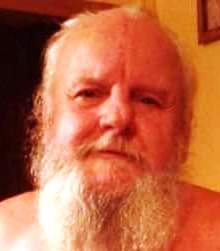 Memorial services will be held Wednesday, Nov. 16, at 11 a.m. at Sweeney-Phillips & Holdren Funeral Home with The Rev. Jackson Short officiating. The family will receive friends from 10 a.m. until service time on Wednesday at the funeral home.
Larry was born Sept. 22, 1951 in Hudson, New York, the son of George Alexander and Aganes Elizabeth (Dymond) Wheeler.
Larry was a good and brave man who put his life on the line to serve his country and his family at the age of 17. He was a veteran of Vietnam who proudly served in the Air Force as an MP, in the Navy as a cook aboard the USS Constellation, and in the Air Force National Guard. He was stationed at Whidbey Island, Washington.
Larry was an avid outdoorsman who loved to hunt and fish. He loved to cut up the dance floor and have a good time. If there was music, he made it a party.
Larry is survived by two daughters, Samantha Wheeler and Candy Pemberton, of Higginsville; two sons, Johnathan Michael Wheeler and Billy Jean Wheeler, of Warrensburg; three brothers, Arthur and Harold Wheeler, of Chat, New York, and Rodger Wheeler, of Massachusetts; three sisters, Evelyn Holst, of Florida, Marion Burnett of Chat, and Charlotte Lamarre, of East Chat, New York; three grandsons, Sebastian David Arnall, Levi William Pemberton, and Jaxson Paul Pemberton; three granddaughters, Mariah Bussell, Vanessa Wheeler, and Marcy Collins; and a great-grandson, Royce Gregory Wilson.
He was preceded in death by his parents; five brothers, George, Philip, John, Kenneth, and Raymond Wheeler; and a sister, Bertha Stickley.
In lieu of flowers, memorial contributions are suggested to the Lawrence Wheeler Memorial Fund with checks made payable to Candy Pemberton and can be left in care of the funeral home.