William Barnard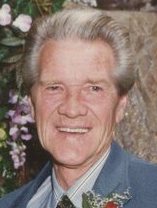 William R. Barnard, 81, of Sedalia, formerly of Warrensburg, died Tuesday, Nov. 8, at his home.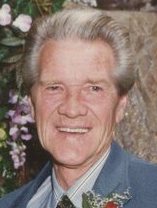 A memorial service will be 2 p.m. Friday, Nov. 11, at Williams Funeral Chapel in Warrensburg. The family will receive friends from 1-2 p.m. on Friday at the funeral home.
Bill was born June 10, 1935, in Stanley, Kansas the son of William T. Barnard and Mildred Mae (Salley) Barnard. He graduated from William Chrisman High School in Independence. He served in the United States Air Force. Bill worked with heavy equipment for several years. He moved to Warrensburg in 1978. On Nov. 14, 1981, he was united in marriage to Frances P. Smith in Miami, Oklahoma. Bill was a carpenter at University of Central Missouri until retiring. His hobbies included camping and going to casinos.
Survivors include three daughters, Becky Brockway and husband, Ron, of Sedalia, Vicki Rene Looney and husband, Rick, of Freeman, Missouri and Kimberly Lynn Clark and fiance, Al Detmer, of Linn Valley, Kansas; son, Eugene Minor and wife, Sue, of Wichita, Kansas; numerous grandchildren and great-grandchildren and great-great grandchildren. He was preceded in death by his wife, Frances; great-granddaughter, Lakelynn Gail Pummill and grandson, Adam.
Memorial contributions are suggested to the Alzheimer's Association in care of the funeral home.