Rock 'N Sports broken into, multiple items stolen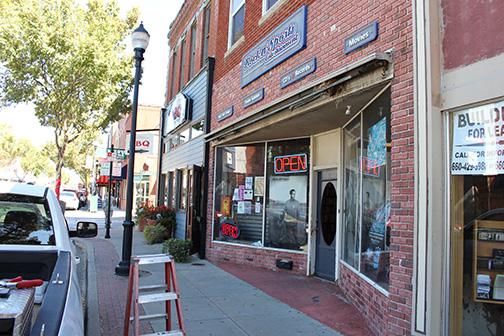 By BETHANY SHERROW
News Editor


(WARRENSBURG, Mo., digitalBURG) — A downtown shop was broken into Tuesday morning and several items were stolen.
Nolan Ellis, owner of Rock 'N Sports Entertainment at 113 N. Holden St., said someone smashed his front door glass around 6:15 a.m. and then broke a display case once inside.
"They broke the front door, came in and smashed and grabbed," Ellis said.
Multiple handheld devices were taken, according to a Rock 'N Sports Facebook post. The post said the individual made off with a few items, including iPads, iPods, a PlayStation Vita, as well as a Nintendo 2DS, 3DS and DSi.
Warrensburg Police Lt. Tim Lowry said video surveillance showed the suspect was a man wearing a red coat with a covered face. An image posted on the Rock 'N Sports Facebooks page showed a man matching that description at the front display case.
Lowry said the man left the store heading south toward West Pine Street.
Anyone with information regarding the incident can contact the Warrensburg Police Department at 660-747-9133.
Steven Spears contributed to this report.