Kelly Colwell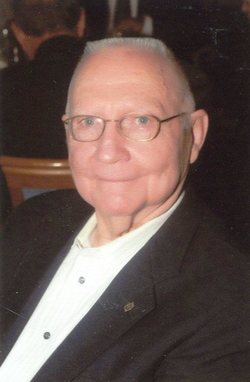 Kelly Dean Colwell, 84 of Leeton, Missouri died on Tuesday, Oct. 11, at his home.


Celebration of Life Funeral Service will be 11 a.m. on Monday, Oct. 17 at Williams Funeral Chapel in Warrensburg, with interment to follow in the Greer Cemetery North of Leeton.  Military Graveside Honors will be provided by Veterans of Foreign Wars, Post #2513 and American Legion Post, #131.
The family will receive friends from 10:30 to 11:00 a.m. Monday at the funeral home.
Kelly was born October 7, 1932 in Seminole, Oklahoma to Cleavie and Belle (Marshall) Colwell. He enlisted in the United States Air Force directly of high school with 31 of his friends. After basic training, he was sent to supply School in Denver. Kelly married his high school sweetheart, Lucy Carpenter of Seminole, in April of 1951. Kelly was 18 while Lucy was 17 and still in high school. After Lucy graduated in June, her parents brought her to Las Vegas where Kelly was stationed at Nellis Air Force Base. Kelly spent 18 months in Japan during the Korean War.
He graduated from Oklahoma State University in 1958. He was selected as the Outstanding Marketing Major that year. Kelly had only one job as he worked for Southwestern Bell Telephone Company which later became A T & T. He retired on December 31, 1990 after 33 years. He belonged to many organizations during his career. He was a member of Kiwanis and Toastmasters in Oklahoma City; The Lions Club in Lawton, Oklahoma; Breakfast Club the Rotary Club, both in North Kansas City, and he was past president of the Raytown Rotary Club. Kelly was in the Warrensburg Rotary Club for 20 years where he was a Benefactor and Paul Harris Fellow. He was Chairman of the Board of the Better Business Bureau in Kansas City plus he served six years on the National Board of the Better Business Bureau, headquartered in Washington D. C.  Kelly also was an Arbitrator for the Better Business Bureau in Kansas City and he was elected to the Leeton School Board for two, three-year terms. Kelly and Lucy were active travelers. They have been to all 50 states, plus over 40 foreign countries and six continents. They also loved cruising having taken over 40 cruises. After retiring, they spent so much time in their fifth wheel trailer on the land they bought to hunt deer and turkey on, that in 1994, they built their retirement home on C-Nile Acres in Johnson County, north of Leeton. Kelly was a very devoted Royals Fan.
Survivors include his loving and supportive wife of 65 years, Lucy; his children,Victor and wife, Candy (Culbertson) Colwell, of Springfield, Missouri; Brenda Colwell, of Clinton, Missouri and Clark Colwell, of Kansas City, Missouri; six grandchildren, Randy, Carrie, Chris, Catlin and Cara Colwell and Britney Bodenhamer; and seven great grandchildren, Cooper, Katie, Caden, Cameron, Alissa, Lincoln and Donovan.