Floyd "Ray" Fitzgerel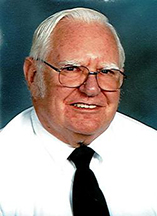 Floyd "Ray" Fitzgerel, 77 of Holden, Missouri died Thursday, Aug. 25, at St. Luke's Hospital in Kansas City.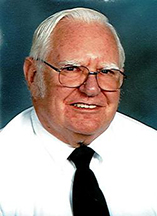 Ray was born December 2, 1938 in Holden, the son of Floyd Hugh Fitzgerel and Ruby Leta (Taylor) Fitzgerel. Following his graduation from Holden High School, Ray worked for "Rockledge" Manufacturing in Holden. He served in the United States Army from December of 1961 to December of 1963. After his discharge from active duty, he returned to Rockledge Manufacturing, then known as Comfort Equipment. Ray was employed at Libby's Generator Manufacturing in Kansas City for several years. Later, he worked at Thriftway Grocery in Holden, and after that, Lloyd's IGA for nine years until retiring. He enjoyed camping, fishing and hunting in years past. Ray also enjoyed bowling, coin collecting, leather crafting and tending to his vegetable garden.
Survivors include his wife, Judy; daughter, Sandi Anstine and husband, John of Chilhowee; brother, Glenn Wilson Fitzgerel, of Independence; four grandchildren, Austin VanMeter and wife, Nicole, of Holden; Morgan VanMeter, Tanner Anstine and Luke Anstine, all of Chilhowee. He was preceded in death by his parents; sister and brother-in-law: Jean and Jerry McCaskill and sister-in-law, Darlene Fitzgerel.
Funeral Service will be 11 a.m. Monday, Aug. 29 at Williams Funeral Chapel in Holden, with Pastor Justin Locke of First Baptist Church officiating. Interment will follow in the Holden Cemetery.
Pallbearers will be John Anstine, Austin Van Meter, Tanner Anstine, Glenn Fitzgerel, Fred Des Combes and Dennis McCaskill.
Memorial Contributions are suggested to the Holden Cemetery Association in care of the funeral home.