Man robs UMB Bank, claims to have explosives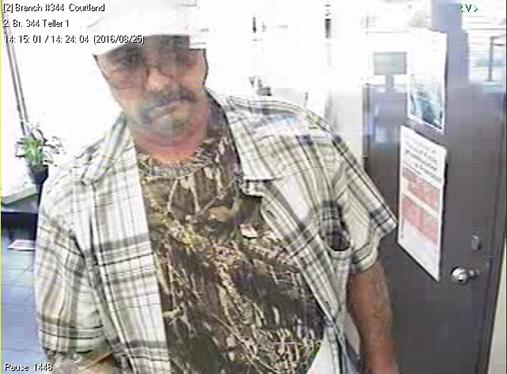 By BETHANY SHERROW
News Editor
(WARRENSBURG, Mo., digitalBURG) — Warrensburg Police are looking for a man who robbed the UMB Bank on the corner of North Maguire Street and Courtland Avenue Thursday afternoon.
Warrensburg Police Chief Rich Lockhart said police received a report of a bank robbery at about 2:14 p.m.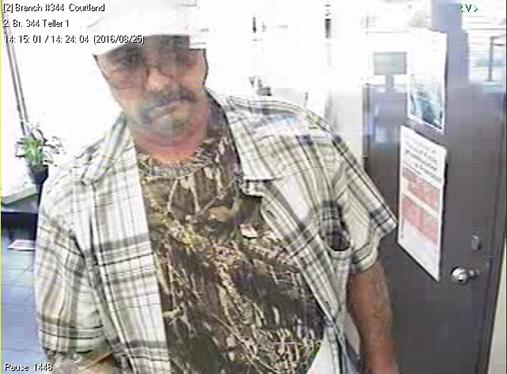 "A gentleman came into the bank with a note that he passed to the teller saying he had explosives," Lockhart said. "He had what appeared to be a white wrap around his belly. He asked for specific denominations of money. The teller gave him the money, and he left the business southbound on foot."
Lockhart said while the suspect was in the bank he did not brandish any weapon, but indicated to the teller that the white wrap around his waist contained explosives. The teller passed the suspect an undetermined amount of cash and he fled the scene southbound on foot, according to a Warrensburg police Department news release.


Lockhart said officers are now canvassing the area looking for a medium to heavy set white male in his 50s who is about 6 feet in height. The suspect has a mustache that appeared to be dark in nature, according to the news release.
"When he was here he had on a white hat with a camouflage shirt," Lockhart said. "We don't have a vehicle description right now. We have detectives processing the scene."
Lockhart said the FBI has been notified and are on their way from Kansas City.
Anyone with information about the robbery can call the Warrensburg Police Department at 660-747- 9133.