Betty Charlene Maring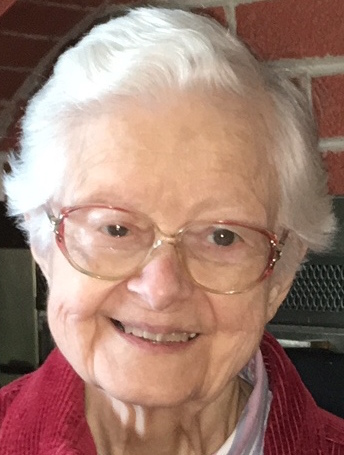 Betty Charlene Maring, 85, of Warrensburg, Missouri, died Saturday, Aug. 6 at Center Point Medical Center.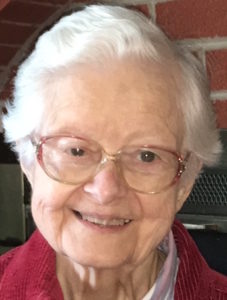 Cremation graveside services will be held at 10 a.m. on Wednesday, Aug. 10, at Concordia Methodist Cemetery with Reverend Louie Lowe officiating.
Mrs. Maring was born May 29, 1931 near Knob Noster, Missouri, the daughter of Charles Gorrell Yancey and Mary Gladys (Fuller) Yancey. On November 8, 1953, she married Hubert Ray Maring.
Mrs. Maring was a graduate of College High School. She was a member of the First United Methodist Church of Warrensburg. She was a lifelong member of the Fayetteville Homemaker Club.
She is survived by two sons, Dwight Lee Maring, of Lee's Summit, Missouri, and Douglas Don Maring, of Warrensburg; two daughters, Rayna Grothe and husband, Ronald Grothe, of Rochester, Minnesota, and Mariann Maring and husband, Joe Hodgin, of Kansas City, Missouri; four grandchildren, Abbie Marie Elam and husband, Ryan Andrew Elam, of Lee's Summit, Ryan Walter Grothe and fiancée, Becky Schulte, Kevin Ray Grothe, and Thomas Reed Grothe of Rochester, Minnesota; a great-granddaughter, Ame Rae Elam; a great-grandson, Guy Bryan Elam; a brother, Charles Marion Yancey, of Holden, Missouri; and three dear sister-in- laws, Judy Yancey, of Holden, Missouri, Martha Yancey, of Ottawa, Kansas, and Ruth Meyer of Higginsville, Missouri.
She was preceded in death by her husband, Ray, and a brother, Forrest Gene Yancey.
Memorial contributions are suggested to the First United Methodist Church Building Fund and can be left in care of Sweeney-Phillips & Holdren Funeral Home.