Robert Rodney Kramer
Robert Rodney Kramer, 53, of Holden, Missouri, died Tuesday, July 26, at his home.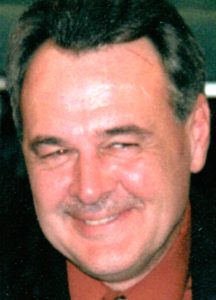 Rodney was born Oct. 16, 1962, in Independence, Missouri, the son of Walter William and Beverly (Bentley) Kramer.
He and Dea Ellen Medlin Bartlett were united in marriage on Oct. 24, 2009, in Holden. She survives.
After graduating from Chilhowee High School, he moved to Springfield, Missouri, and worked for Central Dodge as a porter and then an inspector for close to 20 years. After that he moved to Knob Noster and formerly worked at Players Restaurant and Lounge as a custodian.
Rodney enjoyed raising cattle, pigs, rabbits and chickens on his farm, and he loved his dog, Hemi. He attended the Awakened Team Ministries Church of Warrensburg.
Rodney is survived by his wife, Dea Ellen Kramer, of Holden; his mother, Beverley Bentley, of Knob Noster; a brother, Walter Kramer, and wife, Norma, of Independence; two sisters, Sharon Kavanaugh and husband, Charles, of Centerview; and Karen Woods and husband, Keith, of Knob Noster; a step-daughter, Jennifer Sleichter, of Independence; a step-son, Scott Bartlett, of Holden; 11 grandchildren; and a niece, Brittany Woods, of Warrensburg.
He was preceded in death by his father.
Visitation is scheduled for 6:30-8 p.m. Thursday, July 28. Funeral services are scheduled for 11 a.m. Friday, July 29, at Sweeney-Phillips & Holdren Funeral Home with the Rev. Mike Warner officiating. Interment will follow in Hopewell Cemetery north of Sedalia, Missouri. Pallbearers will be Bryan Burden, Robert Poe, Scott Bartlett, Wayne Pierce, Keith Woods, Rob Chisler, Joe Halas and Thomas Fisher.
Memorial contributions are suggested to the Robert Rodney Kramer Memorial Fund with checks made payable to Dea Kramer and can be left in care of the funeral home.