Karl H. Jokubeit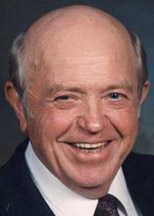 Karl H. Jokubeit, 81, of Warrensburg, Missouri, died Thursday, Oct. 22, at his home.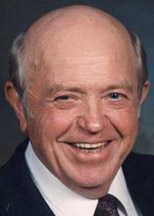 Funeral Mass will be 10 a.m. Tuesday, Oct. 27, at Sacred Heart Catholic Church in Warrensburg with Father Joe Miller, C.P.P.S., officiating. Interment will follow in Mt. Calvary Cemetery in Holden.
There will be a Rosary Service at 5:30 p.m. Monday, followed by visitation from 6-8 p.m. at Williams Funeral Chapel in Warrensburg.
Karl Heinz Jokubeit was born Jan. 1, 1934, in Oberhausen, Germany, the son of Karl August Jokubeit and Johanna Marie (Wipperman) Jokubeit. He came to the United States as a foreign exchange student and graduated from College High School in Warrensburg. He married Rosemary Zvacek on Sept. 8, 1956, at St. Patrick's Catholic Church in Holden. Karl was a cabinet maker for the majority of his adult life and he was considered by many to be a master craftsman. He eventually attended University of Central Missouri in Warrensburg and taught building trades at Vo-Tech in Lexington for several years. He married Dorrine Rose Brening on March 13, 1990. Karl was a devoted member of Sacred Heart Catholic Church.
Survivors include his daughter, Marilyn Jokubeit Adee, of Warrensburg; son, Joe Jokubeit, of Warrensburg; two stepdaughters, Sherilyn Mumme and husband, Rus, of Phoenix, Arizona; and Erin Webb, of Blue Springs, Missouri; and four grandchildren, Timothy Jokubeit, of Warrensburg; Kristina Hamilton and husband, Troy, of Warrensburg; Bekka Watkins, of Des Moines, Iowa; and Thomas Lane Jr., of Blue Springs. He was preceded in death by both of his wives and an infant sister.

Memorial contributions are suggested to Mt. Calvary Cemetery Association in care of the funeral chapel. Online condolences may be left at www.williamsfuneralchapel.net.