Helen L. Barton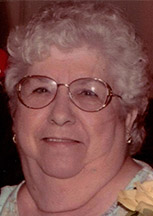 Helen L. Barton, 76, of Leeton, Missouri, died Friday, Oct. 23, at Western Missouri Medical Center.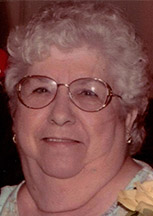 Funeral services will be held at 10:30 a.m. Wednesday, Oct. 28, at Sweeney-Phillips & Holdren Funeral Home in Warrensburg, Missouri, with John Mark Allen officiating.
Interment will follow at Mineral Creek Cemetery in Leeton.
The family will receive friends from 7 to 8 p.m. Tuesday, Oct. 27, at the funeral home.
She was born April 8, 1939, in Dugger, Indiana, the daughter of Earnest V. and Lillian Marie (Cazzell) Cox.
She was united in marriage to Dennis Barton on March 19, 1976, in Payson, Arizona.
Helen graduated from Payson High School in Payson, Arizona. She was a wonderful wife, mother, grandmother and homemaker who loved spending time with her family. She was a member of the Assembly of God Church.
Helen is survived by her husband, Dennis, of the home; five sons, Rick Camp, of New Braunfels, Texas; Jim Camp, of Lakeside, Arizona; Donny Camp, of Leeton; Tom Camp, of Warrensburg, Missouri; and Joe Barton, of Overland Park, Kansas; two daughters, Sherry Fuller, of Chandler, Oklahoma; and Betty Shanley, of Leeton; mother, Lillian M. Cox; three brothers, Fred Cox, of Globe, Arizona; Paul Cox, of Phoenix, Arizona; and Larry Cox, of Payson; one sister, Marsha Camden, of Camp Verde, Arizona; 19 grandchildren and 26 great-grandchildren.
She was preceded in death by her father, Earnest V. Cox, and one brother, Donnell Cox.

Memorial contributions are suggested to the National Emphysema COPD Association and can be left at the funeral home.