Aimen Paul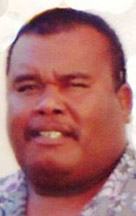 Aimen Paul, 51, of Warrensburg, Missouri, died Thursday, Sept. 24, at Bothwell Regional Medical Center in Sedalia.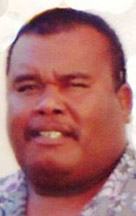 Funeral services will be 3 p.m. Saturday, Oct. 24, at Williams Funeral Chapel in Warrensburg, with interment to follow in the Knob Noster Cemetery. The family will receive friends from 2-3 p.m. Saturday at the funeral chapel.
Aimen was born Oct. 27, 1963, in Chuuk, Micronesia, the son of Kapa and Nisin (Ewar) Francis. He was united in marriage to Tarina Chupolong on Sept. 18, 2012, in Saipan. He moved to Warrensburg in 2014 and he was employed with Tyson Foods in Sedalia at the time of his passing.
Survivors include his wife, Tarina, of Saipan; daughter, Anchein Paul, of Gaum; three sisters, Ristel Reunny, Sophia Francis and Rima Francis, all of Chuuk, Micronesia; brother, Sawaji Ewar and wife, Immy, of Seattle, Washington; and numerous nieces, nephews and cousins. He was preceded in death by both parents.