Leo Stach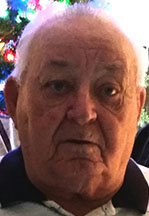 Leo Stach, 81, of Knob Noster, Missouri, died Friday, Oct. 2, at his home.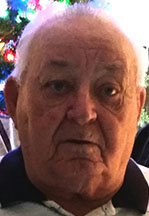 Cremation graveside services were Monday, Oct. 5, at Warrensburg Memorial Gardens Sundial with Brother Charles Brant officiating.
He was born April 5, 1934, in Germany, the son of Emil and Wanda (Schmitt) Stach.
He was united in marriage to Beulah Fay Sammons on Aug. 23, 1958, at the Lutheran Church in Warrensburg, Missouri. She preceded him in death on Nov. 29, 2014.
Leo worked as a heavy equipment operator for Local Union 101 and was employed at Coal Peabody in Calhoun and Montrose, Missouri. He loved to go to public auctions to visit with people and only purchased something if he got a bargain. Leo enjoyed working on his farm and with his cattle. He loved his family, grandchildren, and great-grandchildren. He was a happy, content person who always wore a smile and had a great outlook on life.
Leo is survived by two sons, Martin Stach and wife, Patty, of Warrensburg; and Bill Stach and wife, Minie, of Knob Noster; and one daughter, Christine Holloway, of Leeton, Missouri; six grandchildren and six great-grandchildren.
He was also preceded in death by his parents, one brother, Ed Stach, and two sisters, Elsa Barrows and Hilda Holtcamp.