Dale Henry Egbert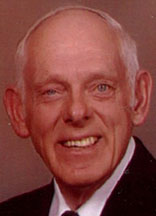 Dale Henry Egbert, 83, of Knob Noster, Missouri, died Thursday, Oct. 1, at his home.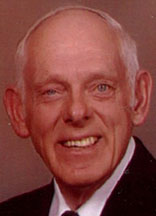 Funeral services were Thursday, Oct. 8, at Life Church of the Nazarene in Warrensburg with Pastors Mike and Marissa Coblentz officiating.
Interment followed at Warrensburg Memorial Gardens.
He was born Aug. 11, 1932, in Taylorville, Illinois, the son of Harold Arden and Lela E. (West) Egbert.
He was united in marriage to Norma June Driscoll on July 11, 1954, in Salina, Kansas. She preceded him in death on May 22, 2015.
Dale joined the U.S. Air Force in March 1952 and retired in October 1973 with the rank of tech sergeant after serving 21 years. During his time with the military, Dale sang and played guitar on a popular country western radio show called "The Louisiana Hayride" in Shreveport, Louisiana. He attended the Countryside Church of the Nazarene where he shared his vocal talents. Dale also enjoyed singing while he was working in his yard.
Dale is survived by two daughters, Rhonda Alderson and husband, Kevin, of Warrensburg, Missouri; and Linda Wood and husband, John, of Colorado Springs, Colorado; one brother, Don Egbert, of Arkansas; two sisters, Betty Butler and Shirley Inman, both of Illinois; 15 grandchildren and 18 great-grandchildren.
He was also preceded in death by his parents; one daughter, Beverly Cunningham; one infant daughter, Mary Louise Egbert; one son, Robert Dale Egbert; and two brothers, David Egbert and George Egbert.
Memorial contributions are suggested to Compassion International and can be left in care of the funeral home.