Monte Cass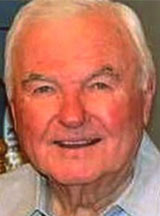 Monte Cass, 79, of La Monte, Missouri, died Sept. 21, at KU Medical Center in Kansas City, Kansas.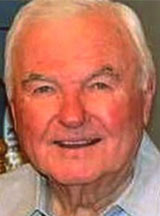 A celebration of life will be held at 2 p.m. Sunday, Oct. 11, at Heroes Restaurant. He will be interred at Knob Noster Cemetery at a later date. In lieu of flowers, the family asks for donations to the Show Me Christian Youth Home in LaMonte.
He was born July 21, 1936, in Terre Haute, Indiana, to James Columbus Cass and Geneva Freidenmaker. In 1954, he graduated from Honey Creek High School in Terre Haute. He attended Central Missouri State College in Warrensburg, Missouri, on a basketball scholarship, graduating in 1958 with a bachelor's degree in education.
Following graduation, he became a physical education and science teacher and coach at his high school alma mater. In 1958, he married Clo Greer of Sedalia, Missouri, who survives of the home.
In 1963, he moved to Southern California to teach at National City Junior High. He completed his master's degree in counseling from San Diego State University in 1967 and became a school counselor at Sweetwater High School in National City. In 1972, he moved back to the Midwest with his family to take a position as the first job placement counselor at the then-new Warrensburg Area Vocational Technical School. He joined the Statewide Job Placement office at State Fair Community College in Sedalia as a placement coordinator in 1979, becoming the director of the program in 1984. He retired from that post in 1996.
Besides his wife, he is survived by two children and their families: a daughter, Kelly Krause, her husband Robin; and their two sons, Joel and Conor; and a son, Kirby, his wife, Dana (Finley); and their children, son Brian, and daughter Darby; a brother, Myles Terry Cass, Terre Haute; and numerous nieces and nephews. He was preceded in death by his parents, a brother, Mickey Cass; and a sister, Sally Wright.
Monte enjoyed golfing with friends, traveling, and spending time with his family. He was most proud of his children and grandchildren and loved being with them and attending their activities.
Online condolences may be left at www.williamsfuneralchapel.net.