Your form by fashion forums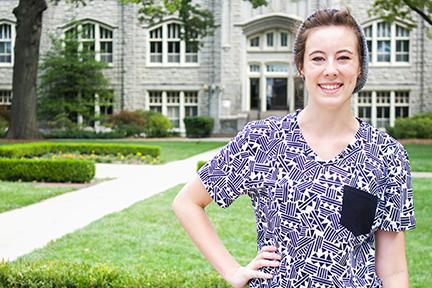 By SHELBY BILBRUCK
Columnist
(WARRENSBURG, Mo., digitalBURG) — Giants in the fashion magazine industry like Vogue, Glamour and Harper's Bazaar have been providing styling tips and tricks to women for decades now. However, as college students, we don't always have the time to run to the nearest store to grab a copy. Sometimes, we need fashion inspiration on the spot.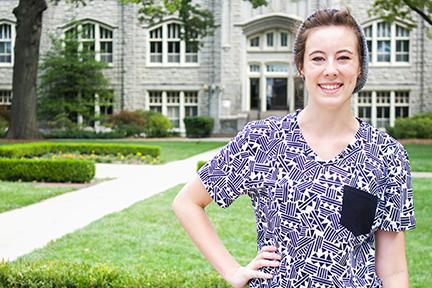 Online magazines give readers the luxury of not leaving their homes to find the latest styles, as well as providing them with experiences the old school glossy pages cannot. Take for example the online magazine Iconique.
Iconique provides readers with the latest fashion trends and upcoming designers through podcasts, iPod videos and even virtual catwalks rather than exclusively through articles and editorials. The e-magazine incorporates sound and animation into their site's sleek design, making it one of the top-rated online magazines.
Another leader in online fashion is NET-A-PORTER. This e-magazine generates articles and videos every month, but one of its greatest features are the profiles it generates on fashion designers and other fashion icons.
NET-A-PORTER is the perfect magazine for anyone looking to gain knowledge on not only how to style themselves, but also learn about the fashion industry. It gives inside knowledge on fashion shoots and runways that paper magazines usually don't have.
HintMag also gives a lot of insider information and its Q-and-As with famous fashion businesswomen and snazzy design have made it one of the top e-magazines since its launch nearly 20 years ago.
The magazine has since grown so large, it's been able to expand to areas outside of the magazine world. It now has a beauty corner, online shop and art gallery guide.
One of the best magazines for college students looking for up-to-date style ideas when they need it is FASHION156. This e-magazine puts out daily posts and gives readers style inspiration with every click they make.
FASHION156 mixes things up by featuring not only top designers, but also graduates fresh out of college. It shares both men and women's fashion trends through features, videos and articles accessible to readers any time of the day.
If you already read your last magazine and are craving more inspiration, try pulling one of these up on your phone or laptop and get caught up on all the latest fashion trends and more!