Sally Ann Moreland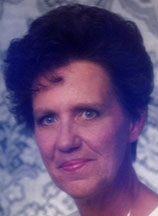 Sally Ann Moreland, 76, of Kingsville, Missouri, died Friday, Sept. 4, at Lee's Summit Medical Center.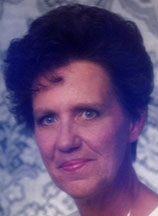 Funeral services will be 3 p.m. Tuesday, Sept. 15, at Williams Funeral Chapel in Holden with Father Pete Savidge of St. Patrick's Catholic Church in Holden officiating. Interment will follow in the Kingsville Cemetery.
Visitation will be Tuesday at the funeral chapel one hour prior to service.
Sally was born Aug. 2, 1939, in St. Louis, Missouri, the daughter of Robert and Mary S. (Koester) Casey. She had resided near Kingsville since 1981. Sally retired from Southwestern Bell Telephone Company after many years of service. She was an avid sports fan, especially the Chiefs and Royals.
She is survived by her sister, Linda Guelker, and husband, Bob, of Phoenix, Arizona; close friend of many years, Judy Powell, of Salisbury, Missouri; very dear friend, Ron Wheeler, of Holden, Missouri; and several nieces and nephews. She was preceded in death by both parents.
Online condolences may be left at www.williamsfuneralchapel.net.