Donald George Kiefer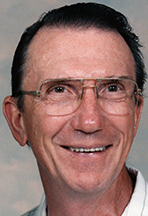 Donald George Kiefer, 82, of Warrensburg, Missouri, formerly of Kansas City, Missouri, died Saturday, Aug. 29, at Lee's Summit Medical Center.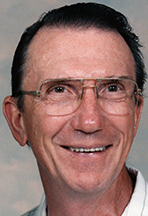 Funeral mass will be held at 11 a.m. Wednesday, Sept. 2, at Sacred Heart Catholic Church in Warrensburg with Father Joseph Miller officiating. The family will receive friends from 10 a.m. until service time at the church. Interment will follow at Mount Olivet Cemetery in Kansas City with full military honors.
He was born Sept. 20, 1932, in Kansas City, Missouri, the son of Clarence and Hazel (Gillette) Kiefer. He married Shirley McKnight on Aug. 28, 1954, in Kansas City. She survives.
After graduating from Central High School in 1954, Donald became an electrician's apprentice with his father and brothers. He served in the U.S. Navy from 1951-1955 during the Korean conflict. He moved several times with his job as flight services specialist in the FAA, eventually settling in Excelsior Springs, Missouri. After retirement, he helped manage a local weather observation station at the Kansas City Downtown Airport.
He enjoyed building model airplanes, fishing, golf and woodworking through his years.
He was actively involved in church activities from Knights of Columbus to various committees. He enjoyed activities with his children and grandchildren and will be greatly missed.
Donald is survived by his wife, Shirley, of Warrensburg; a daughter, Deborah Stockwell, and husband, Dan, of Zanesville, Ohio; son, Alan Kiefer, and wife, Rosa, of Liberty, Missouri; daughter, Denise Barker, and husband, Tracy, of Rowlett, Texas; daughter, Diane Marnholtz, and husband, Chad, of Warrensburg; son, Alex Kiefer, and wife, Linda, of Belton, Missouri; brother, Mickey Kiefer, of Liberty; two sisters, Bonnie Morgan, of Columbus, Ohio, and Carol Johnson of Gardner, Kansas; and 11 grandchildren. He was preceded in death by two brothers, Paul and Clarence Kiefer, and two sisters, Rita Sherrow and Madeline Hale.
Memorial contributions are suggested to Warrensburg Veterans Home in care of Sweeney-Phillips & Holdren Funeral Home in Warrensburg.