Charges filed after crash near elementary school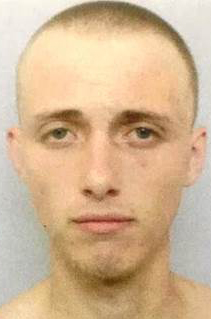 By LEAH WANKUM
Managing Editor
(WARRENSBURG, Mo., digitalBURG) — A Warrensburg man faces two felony charges after fleeing an accident Tuesday near Maple Grove Elementary School and Warrensburg High School.


Steven C. Key, 20, was charged Wednesday with first-degree tampering with a motor vehicle and theft of a firearm, according to court records. Warrensburg Police officers responded to the vehicle accident at approximately 2:33 p.m. after witnesses saw Key running from the accident on state Route DD near Alkire Parkway, according to a probable cause statement filed in Johnson County Circuit Court.
Police located a .40-caliber semi-automatic pistol in a backpack in the woods where Key was seen running, according to the probable cause statement. A court receipt with Key's name on it was also found inside the backpack. Key is being charged with stealing this gun and the truck that crashed.
Tim Lowry, acting police chief, said the truck had "a lot of ammunition" inside and that Key was in possession of a backpack that had three stolen handguns in it. He also said police found a loaded assault rifle Key had thrown down before he was apprehended. Lowry did not return phone calls at press time to elaborate on the guns that were found.
Police found Key near a wooded area at 1402 Kensington Court, according to a probable cause statement.
At approximately 3:05 p.m., Maple Grove and the high school were put on lock down as a precautionary measure, according to an email from R-6 Superintendent Scott Patrick. The schools reopened 20 minutes later.
Lowry said when officers arrived at the accident, witnesses saw a person dressed in all black leaving the area and heading toward the schools.
"And so we locked down the schools, set up a perimeter around the schools, around the area, and we were able to arrest an individual that was running in the woods by the schools," Lowry said. "In fact, he ran right into me. I saw this guy running and then I pulled around to the end of the housing development and he came running between the houses and didn't see me, and we were right there together.
"It was a good situation in the end because nobody got hurt, no shots fired."
Key is being held in the Johnson County Jail on the two class-C felony charges in lieu of a $4,500 bond. A class-C felony is punishable by up to 10 years in prison.