Marilyn Mae Boyd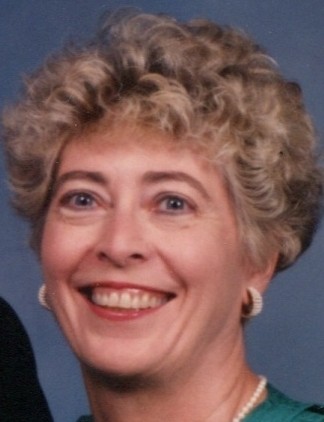 Marilyn Mae (Mansur) Boyd, 78, died July 15, at her home surrounded by her family, following a fight against cancer.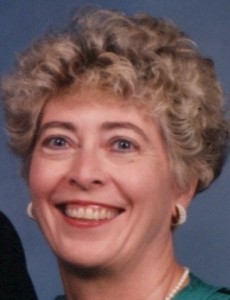 Funeral services will be held at 11 a.m. Monday, July 20, at the First United Methodist Church in Warrensburg, Missouri, with the Rev. Louie Lowe and the Rev. Jackson Short officiating. Visitation services begin at 10 a.m. Pallbearers will be Dan Curtis, Ronnie Stephens, Matthew Scherer, Jacob Beckloff, Alex Boyd and Austin Boyd. Honorary pallbearers will be Merle Norton, Linda Curtis, Candy Stephens, Joann Hanna, Margaret Gonzalez, Teresa Horner, Dorothy Ridge, Minnie Patrick, Pauline Hibdon, Dan Severe, Don Riffle and Jerry Vanderpool.
Interment will follow at Warrensburg Memorial Gardens Cemetery.
Marilyn was born on Jan. 12, 1937, in rural Ray County, Missouri, to Alva Bowen and Sara Pence Mansur. She attended Warrensburg public schools beginning in kindergarten and graduating in 1955.  While in high school she was a very energetic and vivacious student, taking part in many activities including band, yearbook staff, pep club and intramurals. She was very honored to be selected Worthy Advisor of the Order of Rainbow Girls.
Marilyn married Dr. William E. Sparling in 1956. They moved to Iowa City, Iowa, in 1957 where she worked as a medical secretary at the University of Iowa Hospital while he earned his doctorate degree. In 1961, he accepted a position on the business faculty at Central Missouri State College bringing them to Warrensburg. Following this move, Marilyn continued her education, obtaining the following degrees from Central Missouri State College: Bachelor of Science, Bachelor of Science in Education, and Master of Science in Education.
Marilyn began a successful teaching career in 1972 with the Knob Noster School District, teaching at Whiteman Air Force Base Elementary School. After her late husband's death in 1975, she continued her teaching career. She married Dr. Robert G. Boyd, of Warrensburg, on April 28, 1978. Mrs. Boyd continued teaching until she retired in 1997 with the distinction of having taught in the same classroom for 25 years, educating and influencing literally hundreds of second-grade students.
During Marilyn and Bob's 37 years of marriage, they lived life to the fullest and were seldom apart.  They traveled all over the world on numerous trips, attending many theater, musical and university events, and spent lots of time with precious friends and family.
Marilyn was an active member of the First United Methodist Church of Warrensburg. She was a very proud member of the WD40 club, Secunda club, Johnson County Retired Teachers and Missouri Retired Teachers associations.
Marilyn was preceded in death by her parents and late husband. Survivors include her husband, Robert G. Boyd, of Warrensburg; son, Doug Sparling (Kim), Kansas City; daughter, Neta Sparling, Philadelphia; sisters, Dolores Kitterman (Jay), Warrensburg; Phyllis Mast, Independence; stepsons, Phillip Boyd (Mary), Ashburn, Virginia; and Alan Boyd, Overland Park, Kansas; stepdaughters, Marilyn Scherer (Dennis), Centerview; and Kathy Ambrose, Independence; three grandchildren, 12 step-grandchildren, six step-great-grandchildren, several nieces, nephews, cousins and a host of friends and former students.
In lieu of flowers, memorial contributions are suggested to the American Cancer Society or the First United Methodist Church or Johnson County Community Health and all can be left in care of Sweeney-Phillips & Holdren Funeral Home in Warrensburg.