Tyler Cole Hancock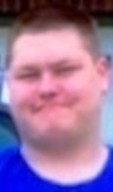 Tyler Cole Hancock, 22, of Warrensburg, Missouri, formerly of Layton, Utah, died Friday, July 10, in Warrensburg.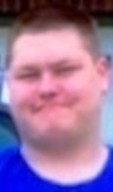 Tyler was born Nov. 26, 1992, in Knoxville, Tennessee, the son of Jared Clay Hancock and Laura Annette (Phelps) Hancock. He resided with his family in the Warrensburg and Sedalia area until moving to Layton, Utah at the age of 11. He returned to Warrensburg in 2013 and was currently enrolled as a junior at University of Central Missouri. Tyler was an avid fan of the Chiefs and Royals and was known as a gentle giant who was a whiz with computers and enjoyed playing video games. He loved meteorology, airplanes and Corvettes.
Survivors include his father, Jared Hancock, of Warrensburg; mother, Laura Greer and husband, Wiley, of Knoxville; sister, Carrie Schmacht and husband, Zachary, of Madison, Alabama; two brothers, Brent Hancock, of Roy, Utah; and Evan Hancock, of Warrensburg; paternal grandmother, Linda Sue Johnson and husband, Kent, of Trenton, Missouri; maternal grandmother, Linda Phelps, of Knoxville; and many aunts, uncles, cousins, nieces and nephews. He was preceded in death by his paternal grandfather, Roy Hancock, and maternal grandfather, Lester Phelps.
Funeral services will be at 2 p.m. Wednesday, July 15, at First Baptist Church in Warrensburg with Pastor Mitch Grainger officiating. There will be a private interment in a cemetery near Bethany, Missouri, at a later date.
Arrangements entrusted to Williams Funeral Chapel in Warrensburg. Online condolences may be left at www.williamsfuneralchapel.net.