Jane Ellen Atkinson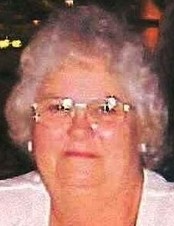 Jane Ellen Atkinson, 76, of Kansas City, Missouri, formerly of Holden, died Sunday, June 7, at her home surrounded by her family.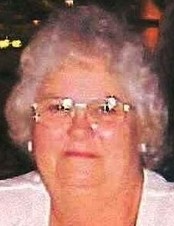 Funeral services will be 1:30 p.m. Thursday, June 11, at Williams Funeral Chapel in Holden with Chaplain Lee Ward officiating. Interment will follow in the Missouri State Veterans Cemetery at Higginsville.
The family will receive friends one hour prior to service Thursday at the chapel.
Jane was born Sept. 26, 1938, in Cumberland, Kentucky, the daughter of Buck and Lena (Helton) Clevenger. She moved with her family to Holden in the fifth grade. She graduated from Holden High School in 1958. Jane was united in marriage to Gene A. Atkinson on June 11, 1957, in Clinton. The couple made their home in Little Rock, Arkansas, Clinton and the Kearney area prior to retiring to Holden. They have resided in Kansas City for the past seven years. Jane and Gene traveled throughout the world together. She also loved ballroom dancing, cooking and gardening. Though she had hobbies, her main priority by far was being a great wife, mother and grandmother.
Survivors include her husband, Gene; two daughters, Suzette Joy Grooms, and husband, Gregory, of Livonia, Michigan; and Laura Lynn Moore, of Gladstone, Missouri; two sons, Tim Allen Atkinson, of Martin City, Missouri; and Ron Edward Atkinson, of Rowlett, Texas; two sisters, Jolene Zeikle, and husband, Jerry, of Polo, Missouri; and Vanessa Pottie and husband, John, of Platte City, Missouri; three brothers, Buck Clevenger, and wife, Carol, of Slater, Missouri; David Clevenger and wife, Amy, of East Palatka, Florida; and Joe Raker, of Odessa, Missouri; nine grandchildren, six great-grandchildren and several nieces and nephews. She was preceded in death by both parents.

Online condolences may be left at www.williamsfuneralchapel.net.