Nancy Mae Cockrum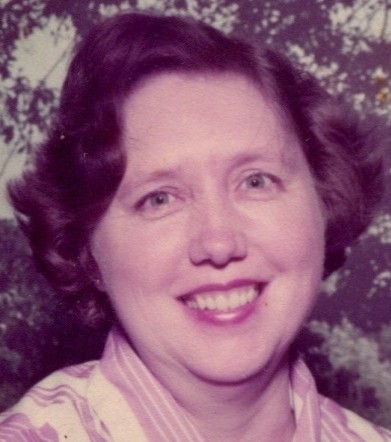 Nancy Mae Cockrum, 72, of Green Ridge, Missouri, died Sunday, June 7, at St. Luke's Hospital in Kansas City, Missouri.


Graveside services will be held at 10 a.m. Thursday, June 11, at Green Ridge Cemetery with Pastor Jeremy Herbert officiating. Pallbearers will be Alfred Cockrum, Jacob Crandall, Bill Cockrum, Wayne Ransdell, Chris Dillon and Dallas Heuser.
Friends may call from noon until 7 p.m. Wednesday, June 10, at Moore Funeral Home in La Monte, Missouri.
She was born May 25, 1943, in Lexington, Missouri, the daughter of Alfred and Martha (Bell) Ransdell.
In August 1966, she was united in marriage to Larry Morgan Cockrum in Green Ridge. He preceded her in death on Dec. 15, 2003.
Nancy graduated from Green Ridge High School, class of 1962. She worked in various positions from cashier to lawn care to department manager at the Warrensburg Wal-Mart for more than 25 years. Nancy attended Bible study at Camp Branch Baptist Church. She loved listening to music, reading, sewing, embroidery, collecting family history and spending time with her family.
Nancy is survived by one daughter, Teresa Crandall, and husband, Dale, of Higginsville, Missouri; two sons, Joe Cockrum, Alfred Cockrum and wife, Stephanie, all of Green Ridge; one brother, Jerry Ransdell, and wife, Dora, of Jefferson City, Missouri; two sisters, Myrtle Claycomb and husband, James, of Windsor; and Bonnie Dickens and husband, Richard, of Alta, Georgia; and five grandchildren.
She was also preceded in death by her parents; one son, Andy Cockrum; one brother, Bud Ransdell; and one sister, Carol Dillon.