Jerry D. Laughlin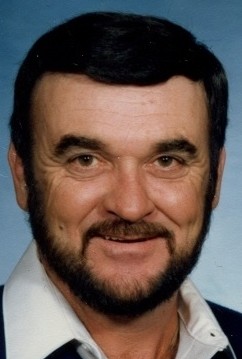 Jerry D. Laughlin, 70, of Warrensburg, Missouri, died Saturday, May 16, at his home.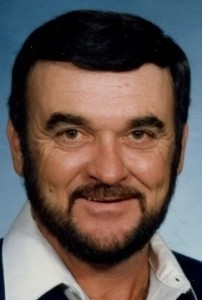 Memorial services will be held at 11 a.m. Saturday, May 23, at the Warrensburg American Legion Post 131 with Chaplain Eric Kurz officiating and full military honors will be provided by Warrensburg American Legion Post 131 and VFW Post 2513. Visitation services will begin at 10 a.m.
He was born July 13, 1944, in Linton, Indiana, the son of Victor and Maxine (Brookshire) Laughlin.
He was united in marriage to Joyce Brown on Feb. 10, 1989, in Warrensburg.
Jerry attended Central High School in Switz City, Indiana, and graduated in 1963. He then joined the military and eventually transferred to Whiteman Air Force Base, moving to Warrensburg where he lived the rest of his life. In Warrensburg he gained many lifelong friends and enjoyed being a member of the American Legion. Jerry loved life and always enjoyed spending time with his many families. He loved growing up on the farm in Indiana with his brothers and always said that he had the perfect childhood. He also loved his military family. He said many times that some of the best years of his life were spent in the service. He loved his racing family, racing was a passion that he carried with his throughout his entire life. For 23 years, he enjoyed spending weekends at the Lake of the Ozarks with his lake family, enjoying fishing from his favorite spot, cookouts and boat rides. He also considered all of his neighbors and beloved friends his family. Everyone always knew that anything they needed he would be right there to help. His greatest joy was being a husband, father, grandfather (Poppy as the kids called him), and his most recent joy was being a great-grandfather. There was not a thing that he wouldn't do for the ones that he loved. He cherished the special relationships that he shared with everyone in his life and he will be greatly missed by many.
Jerry is survived his wife, Joyce; one stepdaughter, Traci Choate, of Warrensburg; two stepsons, Michael Choate, of Warrensburg; and John Hodge and wife, Jacque, of Greenwood, Missouri; two granddaughters, Whitney and Fallon Heflin, both of Warrensburg; one grandson, Forrest Hodge, of Iowa; one great-granddaughter, Kenzie Osman; three brothers, Jim Laughlin and wife, Sandi, of Peoria, Illinois; David Laughlin and wife, Billie, of Newberry, Indiana; and John Laughlin and wife, JoEllen, of Switz City, Indiana.
He was preceded in death by his parents and one brother, Jack Laughlin.
In lieu of flowers, memorial contributions are suggested to Show Me Christian Youth Home and can be left in care of Sweeney-Phillips and Holdren Funeral Home in Warrensburg.