Kathryn Leona Valencourt Erisman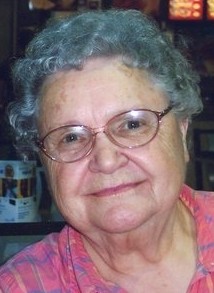 Kathryn Leona Valencourt Erisman, 85, of Warrensburg, Missouri, died at Warrensburg Manor Care Center on Sunday, April 26, surrounded by family.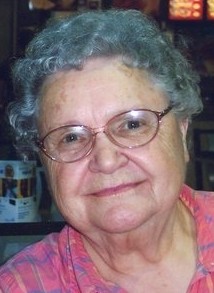 Visitation is scheduled for 6-8 p.m. Wednesday, April 29, at Williams Funeral Chapel in Warrensburg. The funeral service is 3 p.m. Thursday at Warrensburg Church of the Brethren.
She was born on Sept. 7, 1929, to Perry Arthur Valencourt and Alova Ruth Gance in Harlan, Michigan (Manistee County). She graduated from Muskegon Heights High School in Muskegon Heights, Michigan, in 1947. That same year she attended Bethany Bible School in Chicago where she met her future husband, W. Ethmer Erisman. They were married in Aug. 21, 1948, in a double wedding with her sister, Mildred, and brother-in-law Melvin Ritchey. Ethmer and Kathryn celebrated 66 years of marriage. Kathryn was a much loved sister, pastor''s wife, educator, librarian, mother and friend.
After starting her family, Kathryn earned her bachelor's degree in education from Central Missouri State University in 1969 and her master''s in library science in 1970. She worked at Central Missouri State University Library in Special Collections (briefly) and Government Documents until her retirement in 1990.
Kathryn is survived by her husband, W. Ethmer Erisman, of the home; five siblings, Marian Pratt of Muskegon, Michigan; Mildred Ritchey, of Mansfield, Maryland; Don Valencourt (Ella), of Three Rivers, Michigan; Carol Olson (Robert), of Whitehall, Michigan; Richard Valencourt (Barbara), of Ypsilanti, Michigan; three children, David Erisman (Mickie), of Warrensburg; Anne May, of Warrensburg; Gail Erisman Valeta (David Valeta), of Denver, Colorado; eight grandchildren serving as pallbearers, Kelly Riely (Michael), of Independence, Missouri; Michael Erisman, of Reston, Virginia; Caleb May (Marjorie), of Manhattan, Kansas; Rachel May, of Manhattan, Kansas; Reuben May (Tenille), of McPherson, Kansas; Ruthanne May, of Minneapolis, Minnesota; Matthew Valeta, of Denver; Jessica Valeta, of Denver; and eight great-grandchildren, Nataniya, Gideon, Jonathan and Benaiah May; Alex Athey, Gracie and Tiernan May; and Charles Erisman.
In lieu of flowers, memorial gifts can be made to the Warrensburg Church of the Brethren. Following cremation there will be a private interment at Dice Cemetery in Fairview, Missouri.
Online condolences may be left at www.williamsfuneralchapel.net.