Marlene Joyce Williams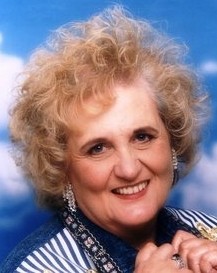 Marlene Joyce Williams, 81, of Warrensburg, Missouri, died Tuesday, March 31, at Clinton Healthcare & Rehabilitation Center in Clinton, Missouri.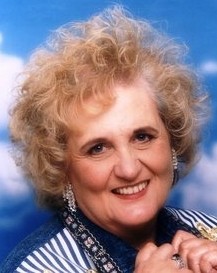 Marlene was born Jan. 16, 1934, in Wymore, Nebraska, the daughter of Arthur Fredrick Duerr and Evelyn Lucile (Nemyer) Duerr. She married George Allen Williams on May 23, 1953, in Clovis, New Mexico. They made many moves due to her husband George''s Air Force career. They eventually resided at Edwards Air Force Base, California and later in Denver where she worked in real estate. She was the first woman president of the Board of Realtors in Colorado. In 1983, Marlene moved to Clinton where she owned and operated a secondhand store and also continued in real estate. Later she made her home in Grandview. During this time, she was employed as director of special needs at the University of Missouri in Kansas City. She eventually retired to a farm near Chilhowee. For the past four years, Marlene had lived in Warrensburg.
Survivors include three daughters, Pamela Lee Williams, of Warsaw, Missouri; Jodi Ann Harsch, of La Monte, Missouri; and Lisa Rene' Knisely, of Centerview, Missouri; two sons, Michael Williams and wife, Terri, of Clinton; and Matthew Williams, of Lee''s Summit, Missouri; sister, Karen Garland, and husband, George, of Katie, Texas; brother, Richard Duerr, and wife, Sherry, of Minneapolis, Minnesota; and eight grandchildren.
Memorial services will be 10:30 a.m. Wednesday, April 8, at Grover Park Baptist Church with the Rev. Dr. Randall Neal officiating.
Arrangements entrusted to Williams Funeral Chapel in Warrensburg.
In lieu of flowers, memorial contributions are suggested to Crossroads Hospice in care of the funeral chapel.
Online condolences may be left at www.williamsfuneralchapel.net.