Larry J. Heavner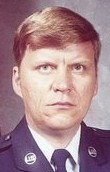 Larry J. Heavner, 64 of Warrensburg, Missouri, died Wednesday, April 1, at Kansas University Medical Center in Kansas City, Kansas.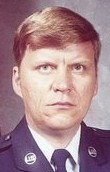 Larry was born June 4, 1950 in Elkins, West Virginia, the son of Harry and Orpha (Moyers) Heavner. He graduated from Petersburg High School and, shortly after, enlisted in the United States Air Force. Larry was united in marriage to Carolyn J. Turner on July 7, 1982, in Sumter, South Carolina. His military career took him all over the world and finally to Warrensburg in 1989. In 1991, Larry retired from the Air Force and later became employed with General Electric. He attended Central Missouri State University and received a Bachelor of Science degree in electronics technology in 1996. He retired from General Electric in 2013, after 20 years of service. Larry was an avid fisherman and loved the West Virginia Mountaineers. He enjoyed hunting, the great outdoors and especially spending time with his grandchildren.
Survivors include his wife, Carolyn; three children, Kimberly Brand and husband, Kenneth, of Knob Noster, MO; Jonathan Heavner, of Raleigh, N.C.; and Michelle Tayler and husband, Marc, of Strasburg, Colorado; sister, Susie Figueroa and husband, Julio, of Petersburg, W.V.; two brothers, Steven Heavner, of Moorefield, W.V.; and Dick Heavner and wife, Brenda, of Mt. Storm, W.V.; and four grandchildren, Connor Heavner, Wyatt Brand, Nathaniel Tayler and Rori Tayler.
Memorial Services will be 2 p.m. Saturday, April 11, at Whiteman Air Force Base Spirit Chapel with Chaplain Captain Anthony Davy officiating.
Full military honors will be provided by Whiteman Air Force Base Honor Guard.
Arrangements entrusted to Williams Funeral Chapel in Warrensburg.
Memorial contributions are suggested to the Johnson County Cancer Foundation, in care of the funeral chapel.
Online condolences may be left at www.williamsfuneralchapel.net.