Distinguished alumni honored at Homecoming

(WARRENSBURG, Mo.) – A NASA researcher, a brigadier general, a Conservationist of the Year and a former university administrator will be honored as distinguished alumni during the Homecoming celebration Friday, Oct. 12.
The first-ever University of Central Missouri Distinguished Alumni Award for Service will be presented to Dale Carder, a longtime Warrensburg resident and associate vice president emeritus at UCM, during the 2012 Distinguished Alumni Dinner Friday, Oct. 12.The event also honors three other Distinguished Alumni Award recipients, Brig. Gen. Arnold Neil Gordon-Bray and Glenn D. Chambers, and International Distinguished Alumnus Immanuel Barshi.


Members of the UCM Alumni Association established the awards program, which takes place during the annual Homecoming weekend celebration. The dinner and awards ceremony begin at 6:30 p.m. in Elliott Union 240, following a reception in the Union at 5:30 p.m.
Traci Via, director of Alumni and Constituent Relations, said the Distinguished Alumni Award for Service was established in 2012 to honor individuals who have "given their time, talent and resources to enhance the university, their community or both and are a true inspiration to all UCM alumni."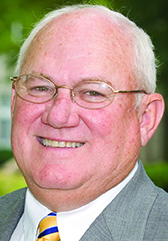 Carder retired from UCM in December 2011 after serving as interim chief development officer and executive director of the UCM Foundation, one of many leadership positions he held during the more than 20 years he spent on campus. He grew up in Excelsior Springs, and earned a bachelor's degree in education from Central Missouri in 1972. He later earned a Master of Arts in Human Resources degree from Pepperdine University in California and an Education Specialist in Public Services degree from UCM.
Carder joined the university in 1991 as chair and professor in the Department of Military Science, coming to campus after a long career in the U.S. Army, where he rose to the rank of lieutenant colonel. His roles while at UCM were professor, academic adviser, department chair and administrator.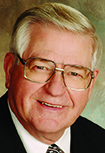 He serves as president of The Carder Group LLC, where he offers his knowledge to higher education institutions.
Since 1978, the UCM Alumni Association has honored alumni considered esteemed by their peers as the "brightest and most distinguished" in their field. They have been nominated by their friends, associates and former professors to receive the award.
Distinguished Alumnus Brigadier General Gordon-Bray is a native of Columbia, S.C., who has served in the U.S. Army for 34 years. He graduated from UCM in 1978 with a Bachelor of Science degree in art, and then was commissioned as an officer as part of the ROTC program. He has since earned a Master of Science degree in international strategic studies from Air War College in Alabama and a Master of Arts degree in national security and strategic studies from Naval War College in Rhode Island.
Gordon-Bray has served in the U.S. military throughout the world and earned numerous awards including two Bronze Star medals. He is currently deputy director of operations for the U.S. Africa Command, headquartered in Stuttgart, Germany, and is one of 340 general officers in an army of 1.1 million.
Chambers is a native Missourian who graduated from UCM in 1958 with a Bachelor of Science degree in biology and chemistry. He also earned a Master of Arts degree in wildlife management from the University of Missouri in 1960, and was presented the honorary degree, Doctor of Science, from UCM in 2001 in recognition of his professional achievements.
Most of Chambers' career was spent with the Missouri Department of Conservation traveling the globe as a wildlife biologist, filmmaker and photographer. He has a lifetime of achievements, including four television Emmy Awards, Conservationist of the Year, and his most recent achievement, his live river otter program.
The International Distinguished Alumni Award was established in 2002. It recognizes the university's distinguished international alumni who attended UCM as international students and have achieved professional distinction, either internationally or nationally and who exemplify the strength of their education at UCM. Individuals selected for the award were nominated by their friends, associates and former professors.
Barshi is a native of Israel who earned two diplomas from UCM, a Bachelor of Science degree in aviation technology in 1987 and a Master of Arts in English in 1988.
He currently serves as a senior principal investigator in the Human Systems Integration Division at NASA Ames Research Center in Moffett, Calif. Barshi's research addresses cognitive issues involved in the skilled performance of astronauts and pilots as well as mission controllers and air traffic controllers, their ability to manage challenging situations, and their vulnerability to error. The results of his work have been implemented in checklist design, operational procedures and training programs in space, aviation, medicine and nuclear facilities.
Barshi has doctoral degrees in linguistics and cognitive psychology, and is an author and certified flight instructor with more than 35 years of flight experience.
To learn more about the Distinguished Alumni Dinner or other 2012 Homecoming events, visit ucmo.edu/homecoming/.

[email_link]