Virgil LeRoy Owens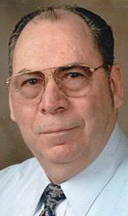 Virgil LeRoy Owens, 75, of Warrensburg, Missouri, died Thursday, March 5, at Western Missouri Medical Center in Warrensburg.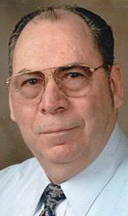 Virgil was born March 10, 1939, in Paris, Arkansas, the son of Norman and Marjorie (Myers) Owens. At 6 months of age, he moved with his family from Arkansas to California. The family resided in Lake Charles, Louisiana, for several years prior to moving to Warrensburg. At 17, he enlisted in the United States Navy and he was honorably discharged in January of 1960. He was united in marriage to Elsie Mae Sickler on May 25, 1963, in Warrensburg. He was a welder with Swisher Mower for 35 years. Virgil loved fishing, grilling out and gardening.
Survivors include his wife, Elsie; three daughters, Myrtle Scherbring; and Richard Vogt, of Blue Springs, Missouri; Cindy Bayless and husband, Brad, of Higginsville, Missouri; and Vickie Norton, of Warrensburg; six grandchildren and five great-grandchildren. He was preceded in death by his daughter, Diana Owens, both parents and his brother, Billy Dan Owens.
Funeral services will be 3 p.m. Tuesday, March 10, at Williams Funeral Chapel in Warrensburg with Pastor Kenneth Gladwyn Angle officiating. Interment will follow at Sunset Hill Cemetery in Warrensburg with military honors provided by Veterans of Foreign Wars Post 2513 and American Legion Post 131. Pallbearers will be his grandchildren: Joseph Scherbring, Richie Vogt, Tiffany McKinney, Danielle Owens, Milissa Norton and Amber Bayless.
The family will receive friends from 2-3 p.m. Tuesday at the funeral chapel.
Online condolences may be left at www.williamsfuneralchapel.net.