Lee M. Burgen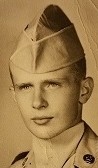 Lee M. Burgen, 75, died Tuesday, Feb. 24, at his home.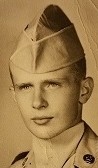 Cremation memorial services will be held at 11 a.m. Wednesday, March 4, at Sweeney-Phillips and Holdren Funeral Home in Warrensburg with Pastor Dennis Sackett officiating. Visitation services will begin at 10 a.m. with full military honors provided.
Burial will take place at a later date in Potter Brook, New York.
He was born July 10, 1939, in Buffalo, New York, the son of Nelson and Elizabeth (Hammond) Burgen.
He was united in marriage to Sylvia Dimon on April 15, 1958, in Painted Post, New York.
After graduating high school, Lee joined the U.S. Army in 1955, served two tours in Vietnam and retired after 30 years in 1985 with rank of master sergeant. He then worked in U.S. Customs in Sasabe, Arizona, for 15 years and finally moved to Knob Noster, Missouri, in 2006. Lee was a good friend to everyone and was always there to help. He attended the First Evangelical Free Church in Warrensburg, Missouri.
Lee is survived by his wife, Sylvia; four sons, David Lee Burgen, of Arizona; Nelson John Burgen, of Knob Noster; Pete Burgen, of Manchester, Pennsylvania; Gene R. Burgen and fiancée, Lindsey Birch, of Liberty, Missouri; 10 grandchildren and five great-grandchildren.
In lieu of flowers, memorial contributions are suggested to the First Evangelical Free Church of Warrensburg and can be left in care of the funeral home.