Daryl Vincent Fallin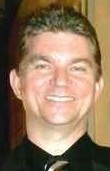 Daryl Vincent Fallin, 45 of Kansas City, Kansas, formerly of Lee''s Summit, Missouri, died Thursday, Feb. 5, at his home.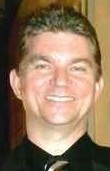 There will be a celebration of life service 10:30 a.m. Saturday, Feb. 14, at First Baptist Church in East Lynne near Harrisonville with Pastor Matthew Peery officiating.
The family will receive friends from 6-8 p.m. Friday at the church.
Daryl was born Jan. 18, 1970, in St. Louis. He graduated from high school in Calhoun, where he excelled in athletics. He did his undergraduate studies at University of Central Missouri in Warrensburg and also at Park University in Parkville. Daryl obtained his master's degree in computer science from Boston University. He lived in Chicago for a brief time prior to moving to Lee''s Summit where he resided for 12 years. He was employed with Black & Veatch in Overland Park for the past 2 1/2 years. In early 2014, he moved to his current home in Kansas City, Kansas, to be nearer to KU Medical Center due to health issues. He loved the ocean and was an avid scuba diver. He also loved motorcycles and had a passion for cars.
Survivors include his parents, Larry and Linda Ridgway, of Calhoun, Missouri; sister, Theresa Wilcox and husband, Tony, of Pleasant Hill, Missouri; three brothers, Lance Fallin, of Kansas City, Kansas; Terrance Fallin, of Albuquerque, New Mexico; and Clinton Fallin, of Cape Girardeau, Missouri; an additional brother, Bret Ridgway and wife, Cathy, of Calhoun; and sister, Krista Lutjen and husband, Cody, of Lincoln, Missouri; and several nieces and nephews. He was preceded in death by his maternal and paternal grandparents.
Memorial contributions are suggested to Lymphoma Research: Mid-America Chapter of the Leukemia and Lymphoma Society, 6811 Shawnee Mission Parkway, Shawnee Mission, KS, 66202-4001.
Arrangements entrusted to Williams Funeral Chapel in Holden.
Online condolences may be left at www.williamsfuneralchapel.net.