Writer works to fulfill project after losing friend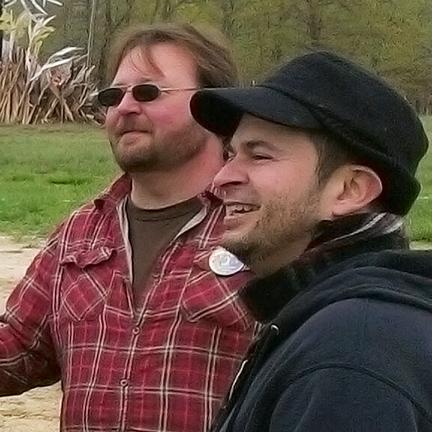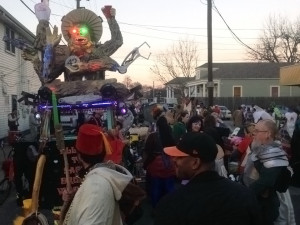 By ROB CURRY
(digitalBURG) – A Warrensburg resident is working to fulfill a literary project that was cut short after a longtime friend and traveling companion suffered a fatal stroke.
Terrence Arnold and Dennis Rich had packed up their homes and were prepared to move from Warrensburg to New Orleans in January. However, on the night before the move, Jan. 12, Arnold suffered a massive stroke and was rushed to St. Luke's Hospital in Kansas City, Missouri. He died a few days later.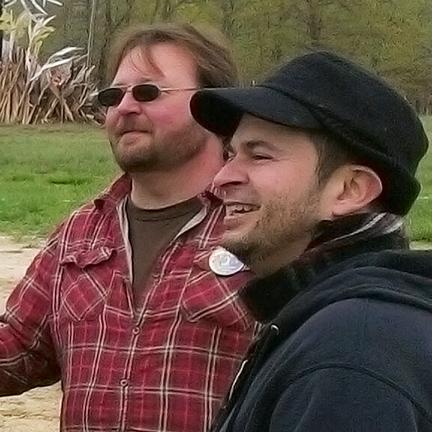 Now Rich is picking up where they left off. He set a goal of raising $50,000 through an online Kickstarter campaign to finance the reporting, writing and publishing of a coffee-table book and e-book that Arnold planned to complete.
Both local journalists, they planned to embed themselves in New Orlean's Mardi Gras culture to tell the story of a fresh-faced science-fiction parade: The Intergalactice Krewe of Chewbacchus, named for Chewbacca from the "Star Wars" franchise and Bacchus, the Roman god of winemaking.
They both knew one of the co-founders of the parade, Ryan Ballard. Arnold and Rich stayed with Ballard in New Orleans in 2014, experiencing Chewbacchus for the first time.
"The community there was really warm and receptive," Rich said. "I was fascinated by it, and so was Terrence."
By the time they returned to Warrensburg, they started discussing the move.
"We had both reached a point of frustration with print journalism," Rich said.
Rich resigned from his position as editor of the Sedalia Democrat in December.
Arnold had developed a plan with Ballard and Rich for the coffee-table book, a project he would not see completed.
Rich stayed close to Arnold's family as they settled his affairs, and they decided Rich should go ahead with the project. He shared his idea of taking Arnold's cremated remains and scattering them in the Mississippi River when St. Anne's Krewe reaches the end of Canal Street on Fat Tuesday, Feb. 17.
"I'm going to make sure I get Terrence to New Orleans," Rich said.
Rich joined the Chewbacchus parade on Saturday, marching alongside Jedis, aliens, space vikings and other science-fiction characters. The parade featured Andy Richter from the "Conan O'Brien Show" and Peter Mayhew, the British actor who played Chewbacca.
Arnold's remains rode inside the belly of a glowing-eyed Chewbacchus idol.
The Krewe of Chewbacchus was launched in 2011 by people with deep roots in the local art scene, Rich said.
It's through this lens that Rich said he wants to analyze the rebuilding of New Orleans as the 10-year anniversary of the Hurricane Katrina disaster approaches in August.
"A lot of people that left simply weren't able to come back, so that property's been bought, been bulldozed, and this whole process of gentrification has taken place," he said.
Rich said he wants to dig into issues like how the change in population affected the city, and how the culture of old is being preserved.
The book will be a 12-by-12, 150-page hardback with an image-wrap cover filled with pictures and writing.
Rich said the $50,000 fundraising goal includes a $24,000 living expense stipend for Rich. He said he may pick up freelance writing or bartending but hopes he can focus on the book full time.
"There's no way I can feasibly do this just from Warrensburg," he said. "If I could, I would just go down for Chewbacchus this year and next year and call it good.
"But I think the book becomes must richer and much deeper if I track it from the first concepts meeting.
"I have to live it, breathe it, be around it, and see the day-to-day work that goes into it to really do it justice."
The Kickstarter campaign runs through March 2 and offers backers pre-ordered copies of the book, acknowledgements, keepsakes and memorabilia. The estimated delivery of the book is June 2016.
For more information or to donate, visit:
https://www.kickstarter.com/projects/1632522399/intergalactic-krewe-of-chewbacchus-the-coffee-tabl