Patrick Alan Yost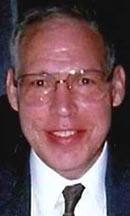 Patrick Alan Yost, 63, of Warrensburg, Missouri, died Friday, Jan. 16, at his residence surrounded by his family.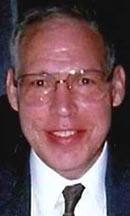 There will be a prayer service at 6 p.m. Wednesday, Jan. 21, immediately followed by visitation until 8 p.m.
Graveside services will be at 10 a.m. Friday, Jan. 23 at the Missouri State Veterans Cemetery in Higginsville with Fr. Joe Miller of Sacred Heart Catholic Church in Warrensburg officiating. There will be military graveside honors provided by the Whiteman Air Force Base Honor Guard.
Pat was born Jan. 16, 1952, in Cleveland, Ohio, the son of Francis and Helen M. (Smith) Yost. He graduated from Lincoln West High School in Cleveland. He was united in marriage to BonnieAnn E. Thomas on Aug. 26, 1974. Pat served in the United States Air Force from 1973 until 1997. Also in 1997, he was employed with Harmon's Electronics in Warrensburg for a brief time. He was employed by the state of Missouri as an interstate child support enforcement specialist at the time of his passing. Pat enjoyed bike riding. At one time, he was a member of the Warrensburg Bike Club and Feisty Devils. He was an avid bowler for many years. He also enjoyed Volks Marching, and he was a huge Cleveland Browns and Indians fan.
Survivors include his wife, Bonnie; son, Patrick Anthony Yost, of Warrensburg; two daughters, Antoinette Nicole Yost, of Warrensburg; and Alyssa Marie Cameron and husband, Michael, of Clinton, Missouri; and three grandchildren, Zachary Wescovich, Alec Wescovich and Logan Yost. He was preceded in death by both parents.
Online condolences may be left at www.williamsfuneralchapel.net.