Lynn A. Hutchins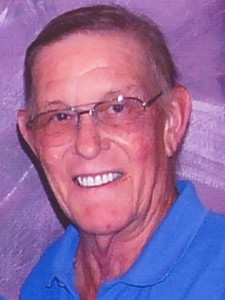 Lynn A. "Hutch" Hutchins, 70, of Warrensburg, Mo., died Friday, Jan. 9, at his home.
Memorial services will be held at 11 a.m. Wednesday, Jan. 14,  at the Warrensburg Elks Lodge 673 with Pastor Jerry Basye officiating and visitation services beginning at 10 a.m.
He was born March 22, 1944, in Longmont, Colo., the son of Gilbert Clarence and Virginia Mae (Kuehling) Hutchins.
On Dec. 18, 1982, he was united in marriage to Diana Baxter in New Sharon, Iowa.
Hutch was a 1962 graduate of Longmont High School. He served in the U.S. Marine Corps from 1962 to 1966. He worked for United Telephone – Sprint for more than 30 years and retired as supervisor for the Central District. Hutch was avid outdoorsman and loved fishing and hunting, especially for mushrooms. He loved reading and smoking meat. Hutch was a member of the Warrensburg Elks Club 673, the National Rifle Association and a past member of the California, Mo., Lions Club.
Hutch is survived by his wife Diana, of the home; one son, Keith Hutchins, and companion, Judi Molloy, of Roseville, Calif.; one daughter, Kari Roozeboom and husband, Jim of Pella, Iowa; two sisters, Helaine Nuttall and Kate Giles, both of Louisville, Colo.; and two grandchildren, Drew and Logan Roozeboom, both of Pella, Iowa.
He was preceded in death by his parents.
Memorial contributions are suggested to Crossroads Hospice or Warrensburg Elks Lodge 673 and both can be left in care of the funeral home.