Mary 'Sue' Owings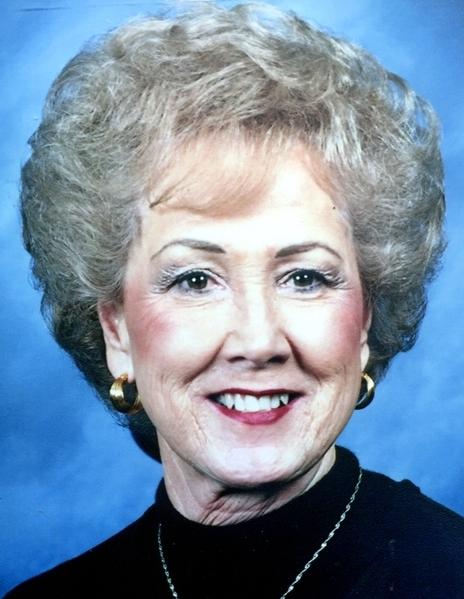 , 79, of Warrensburg, Missouri, died Tuesday, Dec. 16, at Warrensburg Manor Care Center.
Memorial services will be held at 2 p.m. Friday, Dec. 19, at Sweeney-Phillips & Holdren Funeral Home in Warrensburg with the Rev. Pete Beard officiating.
The family will receive friends from 1 p.m. until service time Friday at the funeral home.
Interment will follow at Warrensburg Memorial Gardens.
She was born Oct. 25, 1935, in Centerview, Missouri, the daughter of Nelson M. "Dick" and Susie Modeena (Gillilan) Lockard.
She was united in marriage to Paul H. Owings on Dec. 2, 1954, at the First Baptist Church in Warrensburg.
Sue was a graduate of Warrensburg High School, class of 1953, and she attended Central Missouri State University. Sue's career included being an accountant, real estate agent and office manager for many years as well as being a housewife and mother. She was a member of the First Baptist Church in Warrensburg and the D.A.R. Sue was a past member of Warrensburg Ladies Elks, 4-H Club, Johnson County Republican Women, Girl Scout Troop Leader and a longtime bridge player.
Sue is survived by her husband Paul; two daughters, Paula S. Gauchat and husband, Edwin D., of Warrensburg; and Marla D. Faulk of Palm Desert, California; one sister, Betty L. Brenner and husband, Bill, of Warrensburg; one niece, Marsha Brenner of Warrensburg; one brother, Lawrence A. Lockard of Warrensburg; four grandchildren, Branden D. Gauchat and Brittany L. Gauchat, both of Warrensburg; Ashley D. Fedorchenko of Columbus, Georgia; Erica L. Faulk of Palm Desert, California; and four great-grandchildren, Logan D. Gauchat of Mustang, Oklahoma; Brody J. Lee of Warrensburg; Kaylee D. Fedorchenko of Columbus, Georgia; and Hailey Laine of Warrensburg.
She was preceded in death by one son, Jeffrey Owings, on Sept. 15, 1965, her parents, and one sister-in-law, Betty Pine Lockard on Dec. 22, 2009.
In lieu of flowers, memorial contributions are suggested to the American Cancer Society or the National Multiple Sclerosis Society and both can be left in care of the funeral home.