Lorrine Feldman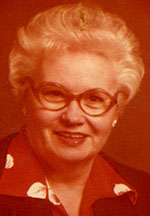 Lorrine Feldman, 95, of Platte City, Missouri, formerly of Warrensburg, Missouri, died Friday, Dec. 5, at her daughter's home.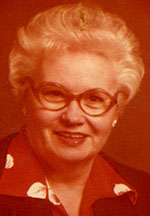 She was born Sept. 26, 1919, in Warrensburg, the daughter of Jesse and Cassie (McLellan) Cox.
She united in marriage to James E. Feldman on June 15, 1941, in Warrensburg. He preceded her in death on June 15, 2008.
Lorrine worked as the executive secretary to the executive director of St. Luke's Hospital in Kansas City, Missouri. She later worked as the executive secretary for the Katz Drug Stores in Kansas City, and finally worked as the executive secretary at the UMKC Department of Post Graduate Education until her retirement. She was also a former Girl Scout leader.
Lorrine is survived by two daughters, Linda Henderson and husband, James, of Platte City; and Deanna Feldman of Kansas City; three grandchildren; 10 great-grandchildren and five great-great-grandchildren.
Graveside services were Tuesday, Dec. 9, at Sunset Hill Cemetery with Brother Charles Brant officiating.