George Thomas "Tom" Simmons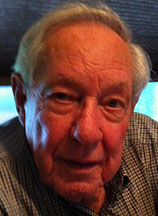 George Thomas "Tom" Simmons, 87, of Higginsville, Missouri, died Thursday, Dec. 11, at Western Missouri Medical Center.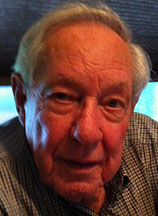 Graveside services will be held at 3 p.m. Tuesday, Dec. 16, at Sunset Hill Cemetery in Warrensburg with Pastor Terry Cook officiating.
The family will receive friends from 6-8 p.m. Monday, Dec. 15, at Sweeney-Phillips & Holdren Funeral Home in Warrensburg.
He was born Aug. 4, 1927, in Lowry City, Missouri, the son of Charles David and Neita (Smith) Simmons.
He was united in marriage to Bettie Lou Oliver on July 3, 1954, in Kansas City, Missouri. She preceded him in death on April 29, 2008, after 53 years of marriage.
Tom was raised on a farm just north of Osceola, Missouri. He was educated in a one-room school and graduated from Osceola High School, class of 1944. Tom was a Marine Corps veteran. After his military career, Tom attended and graduated from the University of Missouri with a degree in agronomy. He then worked for the USDA Soil Conservation Service until his retirement.
Tom is survived by his son, Mark Simmons, and wife, Annette, of Higginsville; one brother, Bob Simmons of Kansas City, Missouri; two sisters, Lucille Cox of Clinton, Missouri; and Joan Green of Kansas City, Missouri; four grandchildren, Kyle Simmons and wife, Stacie, of Raytown, Missouri; Kimberly Simmons of Miami, Florida; Rachel and Ross Simmons, both of Higginsville; and many nieces and nephews.
He was also preceded by his parents; grandson, Ryan; and sister, Neita Jean Vochatzer.
In lieu of flowers, memorials are suggested to Pleasant Mound Cemetery or American Heart Association and both can be left in care of the funeral home.