Betty Jean Barnes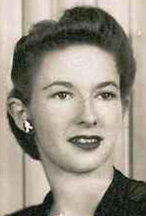 Betty Jean Barnes, 88 of Warrensburg, Missouri, died Sunday, Dec. 7, at Western Missouri Medical Center in Warrensburg.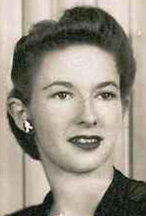 Memorial Services will be 7 p.m. Thursday, Dec. 11, at Williams Funeral Chapel in Warrensburg with the Rev. Charles Brant officiating. There will be a private interment in the Centerview Cemetery at a later date.
Betty was born March 8, 1926, in Santa Fe, Missouri, the daughter of William and Lillian (Ford) Lynn. She was united in marriage to Leonard Roy Barnes on July 14, 1945, in Bonner Springs, Kansas. Due to Leonard''s military career, the couple resided in numerous areas of the country throughout the years. At one point, they lived in Newfoundland. Upon Leonard''s retirement from the military, the couple moved to Centerview. Betty was an avid card player.
Survivors include her son, William Roy "Bill" Barnes and wife, Louise, of Warrensburg; two grandchildren, Laura Louise Barnes of Phoenix, Arizona; and Kristina Lynn Lambert and husband, Adam, of Warrensburg; and a great-grandchild, Nathan Gregory Stephens. She was preceded in death by her husband, Leonard in 1978.
Online condolences may be left at www.williamsfuneralchapel.net.